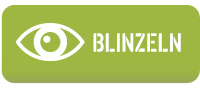 Alle Fotos...
77th Infantry Division Combat Medic - Dixon
Allgemeine Informationen : This item is currently not in preview. We should receive it on

3rd quarter of 2018

bekommen. Dieses Datum unterliegt zahlreichen Faktoren (Warenausgang beim Hersteller oft verspätet, Verspätung am Zoll, schwer vorhersehbare Transportzeit…). Wir bitten Sie dieser Verzögerungen bewusst zu sein wenn Sie Ihre Bestellung aufgeben.
Seien Sie jedoch beruhigt, wir sind Spezialisten des 1/6 und als solche sind wir die Ersten oder unter den Ersten an die geliefert wird. Ihre Vorbestellung wir noch am selben Tag an dem die Ware bei uns eingeht und sofern Sie zu diesem Zeitpunkt bezahlt haben, an Sie verschickt.
- Two super realistic headsculpts (one with scars and weathering)
- Body
- Open palms
- Relaxed palms
- Palms for holding accessories
- Outfits
- Green T shirt
- Green uniform
- Green pants
- Y strap
- Belt
- Suspender
- M1 helmet
- Medical Pouch x2 with Type I insert + Type II insert
- Cantle Ring Strap x2
- M2 First Aid kit pouch
- M1936 musette bag
- Surgical instrument case
- First Aid kit pouch
- M43 boots
- Accessories
- Canteen with cover x2
- Emergency Medical Tag x5 with booklet
- Solution of Morphine Tartrate x5 (four with covers)
- Packing box x3
- 0.5 oz Hard Rubber Black Vials x6
- Crystalline Sulfanilamide Paper Envelope x5
- Packing box x3
- Curity adhesive tape
- Adhesive Surgical Plaster
- Safety Pins x7 with cardboard
- Metal Container
- Flask with Cup
- Double-Blunt Scissors
- Hemostatic Forceps x2
- Scalpel x2
- Spring Tissue Forceps
- Folding Stretcher
- Compressed White Bandage x5
- Boxe x2
- Insignia
- Geneva Convention Brassard
Ihre Kommentare zu diesem Artikel
Noch keine Kommentare
0 Artikel

BETRAG :
0 €
(~0 US$)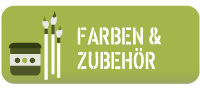 Todo perfect,A++++
de jag le 20/04/2018
Un site qui permet de réaliser pas mal de rêves...Bravo! Ne changez rien!.
de Christian le 20/04/2018
Everything is beatifull in this shop.
de Rachou le 20/04/2018
Alle Kommentare