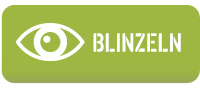 Alle Fotos...
alder ingomar winter mg42 gunner

Artikelnummer : DRF 70474

6.GEBIRGS-DIVISION "NORD", NORTHERM RUSSIA 1943-44



WINTER MG GUNNER



"ALDER INGOMAR"



Uniform : Stahlhelm M35/40 w/ white-washed paint - Sheepskin Winter Coat- M37 Trousers, Langehosen - White Over-trousers - SS M42 Field Blouse - Toque (Head Hat) - Bergschuhe Mountain Boots with Puttees.



Equipment : MG Gunner Tool Pouch (white-wash) - Saddle Drum for MG 34/42 - M31 Breadbag

- SS Equipment Belt - M38 Gas Mask Container - P-38 Holster with white-wash paint - M31 Mess Kit with white-wash paint - M31 Water Bottle (white-wash).



Weapon : MG42 Machine Gun (white-wash) - Walther P-38 - S84/98 Bayonet and Scabbard.



Insignia : 1939 Iron Cross (2nd class) Ribbon - Infantry Assault Badge - 1939 Wound Badge in Black - Collar Tabs (SS-Sturmmann) - Waffen SS Sleeve Eagle - Waffen SS Gebirgsjager Patch - Sleeve Rank (SS-Sturmmann) - Shoulder Tab (SS-Gebirgsjager)
Dieses Produkt zielt nicht die Kriegs- und Naziverbrechen zu verteidigen - Es dient historischen und pedagogischen Zwecken.
Ihre Kommentare zu diesem Artikel
Noch keine Kommentare
0 Artikel

BETRAG :
0 €
(~0 US$)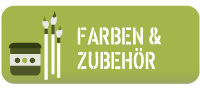 EXCELLENT EN TOUS POINTS ! Parfait en 2017, sur les chapeaux de roue en 2018 ! Merci encore pour tout, malgré quelques déboires avec notre entreprise nationale de livraison.
Cordialement
de MarcZ le 22/01/2018
Commandé le vendredi matin à 7:15, à 7:30 un appel de la part la boutique pour une confirmation, le colis livré le samedi matin.
Mieux ce serait indécent !!!!!
Juste un petit commentaire, si il était possible d'avoir une petite idée des dates de disponibilité pour les références hors stock, histoire de pouvoir budgéter, si c'est possible ce serait hyper cool.
de Minoutaure le 21/01/2018
Première commande (et pas la dernière) et je suis extrêmement satisfait du service proposé !
Choix varié, délais incroyablement rapide, réactivité au top et emballage parfait, que demander de plus ?
Merci MACHINGUN, 5 étoiles.
de Sebastien le 20/01/2018
Alle Kommentare