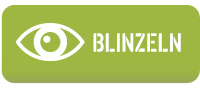 Alle Fotos...
anders nygaard

Artikelnummer : DRF 70381

POMERANIA 1945



DANMARK Regiment .Panzergrenadier



11 Frw.Pz-GR-Division "NORDLAND"



"ANDERS NYGAARD"



Uniform : Waffen SS Fur Hat - M43 Tunic (WSS Close Collar) - Reversible Camo Parka NEW - SS M43 trousers - Bergschuhe Mountain Boots with Puttees.



Equipment : Kar98k Ammunition Pouch - M44 Breadbag - Waffen-SS Equipment Belt - Combat Suspender ("Y" Straps) - M38 Gas Mask Container - M31 Mess Kit - S84/98 Bayonet Scabbard (Mounted) - M31 Water Bottle with hair.



Weapons : Kar98k Rifle - Panzerfaust 30 klein.



Insignia : Cuff Titles - "Nordland" - "Danmark" - "Germania" - "Deutschland" - "Nederland" - "Langemarck" - "Wallonien" - "Landstorm Nederland" - Waffen SS Sleeve Eagle. WSS National Flags (for various countries) - Collar tabs (for various regiments) - Shoulder Taps (SS-Panzergrenadier) - Cloth Collar Tabs (Danmark SS-Panzergrenadier)
Dieses Produkt zielt nicht die Kriegs- und Naziverbrechen zu verteidigen - Es dient historischen und pedagogischen Zwecken.
Ihre Kommentare zu diesem Artikel
Noch keine Kommentare
0 Artikel

BETRAG :
0 €
(~0 US$)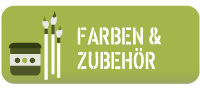 Rapidité, conformité, réactivité. Tout est parfait, comme depuis de nombreuses années.

Un vieux client toujours très content du service :)
de christophe_77 le 26/04/2018
Llevo mucho tiempo tratando con esta web, y cada vez que realizo una compra, todo son facilidades, ya sea para envío combinado, posibilidad de pagar en cómodos plazos las compras más elevadas o incluso para adquirir figuras poco comunes.

Creo que a día de hoy, es la mejor página web de 1/6 del mundo, a pesar incluso del retraso sistemático que tienen las novedades.

Gracias por hacerme partícipe de esta encuesta.
de Samu Rai Force le 25/04/2018
Comme toujours au top !
Petit détail, essayer d'améliorer le moteur de recherches pour mieux trouver les produits notamment sur les périodes
Merci et continuez comme ça
de TiNTiN le 25/04/2018
Alle Kommentare