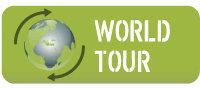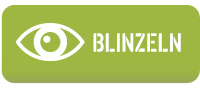 Alle Fotos...
Anton Wessel - Volksgrenadier w/StG44

Artikelnummer : DRF 70073

Anton Wessel - Volksgrenadier w/StG44 "Vampyr" 31.Volksgrenadier-Div. Berlin 1945 (Volksgrenadier)



Uniform : Field Cap - M44 Jacket (Wehrmacht Infantry Private) - Winterarnabzug Trouser, reversible Heer Splinter/White - M44 Trousers, Keilhosen - Sweater - Ankle Boots (Black) w/ gaiters



Equipment : M44 Breadbag - Combat Suspender ("Y" Straps) - Wehrmacht Equipment Belt w/ belt loop - Tragestell 39 - S84/98 Bayonet and scabbard - M31 Mess Kit - M31 Water Bottle with hair - Standard - M40 Ammo Pouch



Weapons : MP44 Magazine w/ weathering - MP44 w/Vampyr IR Scope & Battery Backpack w/ weathering



Others : NEO Male body - Man Hands - New character head - Clear stand mount
Dieses Produkt zielt nicht die Kriegs- und Naziverbrechen zu verteidigen - Es dient historischen und pedagogischen Zwecken.
Ihre Kommentare zu diesem Artikel
Noch keine Kommentare
0 Artikel

BETRAG :
0 €
(~0 US$)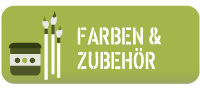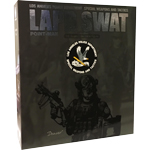 El miércoles pasado realicé el primer pedido con Machinegun y el paquete llegó el jueves en perfectas condiciones bien embalado y todo completo, pero al realizar el pedido en ningún momento indican el tiempo de llegada del pedido, lo normal es avisar de un tiempo de espera aproximado... no tardó mucho (48 hrs de Francia a España con IMX y 72 hrs a Madrid con MRW) en general muy buena calidad de productos y una amplia gama de accesorios para elegir a un precio competitivo, os recomendaré, un saludo.
de Kaiser_mvp le 17/03/2018
I was very impressed with the speed of delivery, the communication and the packaging.
The only thing that I would say needs adding is in the description of the item, ie it's condition, whether it is new or used etc, unless of course everything is brand new and then it's irrelavent

Machinegun's answer : Hello, all our products are brand new mint in box. If not, it's in the description. Best regards,
de Nick le 17/03/2018
Hola. Todo perfecto, estoy muy contento con la calidad de los productos y el trato
de jag le 16/03/2018
Alle Kommentare