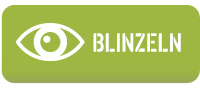 Alle Fotos...
army sf tiger

Artikelnummer : ACEARSF

ARMY SPECIAL FORCES ACU AND EQUIPMENTS WITHOUT FIGURE.

Uniform : Afghan pekol - SF ACU (Jacket with IR Tab) - Assault boots - Sunglasses.

Equipment : T-headset - Body armor - SF chest Rig - Duty Belt - 2 quart canteen - Canteen pouch -
SAS ABN Holster - Knee pads.

Weapons : M9 pistol - SPR rifle - Bipod with adaptor
Ihre Kommentare zu diesem Artikel
Noch keine Kommentare
0 Artikel

BETRAG :
0 €
(~0 US$)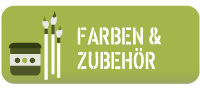 EXCELLENT EN TOUS POINTS ! Parfait en 2017, sur les chapeaux de roue en 2018 ! Merci encore pour tout, malgré quelques déboires avec notre entreprise nationale de livraison.
Cordialement
de MarcZ le 22/01/2018
Commandé le vendredi matin à 7:15, à 7:30 un appel de la part la boutique pour une confirmation, le colis livré le samedi matin.
Mieux ce serait indécent !!!!!
Juste un petit commentaire, si il était possible d'avoir une petite idée des dates de disponibilité pour les références hors stock, histoire de pouvoir budgéter, si c'est possible ce serait hyper cool.
de Minoutaure le 21/01/2018
Première commande (et pas la dernière) et je suis extrêmement satisfait du service proposé !
Choix varié, délais incroyablement rapide, réactivité au top et emballage parfait, que demander de plus ?
Merci MACHINGUN, 5 étoiles.
de Sebastien le 20/01/2018
Alle Kommentare