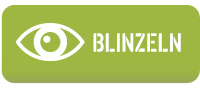 Alle Fotos...
bernhardt beck

Artikelnummer : DRF 70427

II.BN/GRENADIER-REGIMENT 1 HG ,TUNISIE,APRIL 1943



HERMANN GORING DIVISION



"BERNARD BECK"



Uniform : Luftwaffe Tropical Sidecap - LW - M35/40 Helmet - Camouflage Smock 1940 - LW Tropical Trousers - LW Tropical Field Jacket - Silk Scarf - Ankle Boots.



Equipment : Kar98K Ammunition Pouch - M31 Breadbag - Luftwaffe Tropical Equipment Belt - Heer EM Tropical Y-harness - M38 Gasmask Canister - S84/98 Bayonet and Scabbard (Mounted) - M31 Mess Kit (DAK Tropical) - Water Bottle (DAK Tropical).



Weapons : M24 Stick Grenade (Stielhandgranate 24) - Kar98k Rifle - Kar98K Stripper Clip Ammunition.



Insignia : Luftwaffe Ground Combat Badge - 1939 Wound Badge in Black - Hermann Goring Cufftitle - Luftwaffe Tropical Chest Eagle - Shoulder Tab (Luftwaffe infantry - Private).
Dieses Produkt zielt nicht die Kriegs- und Naziverbrechen zu verteidigen - Es dient historischen und pedagogischen Zwecken.
Ihre Kommentare zu diesem Artikel
Noch keine Kommentare
0 Artikel

BETRAG :
0 €
(~0 US$)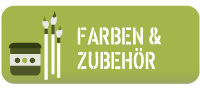 commande passée dimanche reçue mercredi matin très bien emballée !
excellent rapport qualité prix !
de Dominique le 21/06/2018
A little problem with my order -only my fault- was soved within hours!! Super!
de antonio le 21/06/2018
Received my orders today and everything was perfect, thanks Machine Gun, you guys are awesome and have a fantastic store!
de Rebel le 21/06/2018
Alle Kommentare