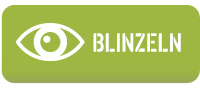 Alle Fotos...
brandt kammerer

Artikelnummer : DRF 70550

7 TH ANNIVERSARY FIGURE 3,7cm PAK WITH WEHRMACHT HEER GUNNER ,



15.INFANTERY DIVISION, AISNE RIVER, FRANCE 1940.



"BRANDT KAMMERER"



Uniform : Stahlhelm M35/40 Helmet Metal - Field Shirt - M37 Trousers, Langehosen - WH M35 Field Blouse 2006 New Pattern - Marching Boots.



Equipment : Kar98k Ammunition Pouch (Standard) - M31 Breadbag - Wehrmacht Equipment Belt - Breadbag Strap w/ Helmet Hanger - Gas Cape Pouch - M38 Gas Mask Container - S84/98 Bayonet - M31 Mess Kit with weathering - S84/98 Bayonet Scabbard - M31 Water Bottle with hair.



Weapons : German 3.7cm Pak New Mold - 3.7cm Ammo Metal - 3.7cm Ammo (Plastic) New Mold - Spent Shell Casing New Mold - 3.7cm Ammo Box x 2 New Mold, Can be open and closed - Kar98k Rifle.



Insignia : Infantry Assault Badge - 1939 Wound Badge in Black - Collar Tabs (Wehrmacht Infantry: Schütze) - Wehrmacht National Emblem - Shoulder Tabs (Infrantry - Grenader)
Dieses Produkt zielt nicht die Kriegs- und Naziverbrechen zu verteidigen - Es dient historischen und pedagogischen Zwecken.
Ihre Kommentare zu diesem Artikel
Noch keine Kommentare
0 Artikel

BETRAG :
0 €
(~0 US$)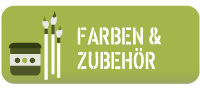 commande passée dimanche reçue mercredi matin très bien emballée !
excellent rapport qualité prix !
de Dominique le 21/06/2018
A little problem with my order -only my fault- was soved within hours!! Super!
de antonio le 21/06/2018
Received my orders today and everything was perfect, thanks Machine Gun, you guys are awesome and have a fantastic store!
de Rebel le 21/06/2018
Alle Kommentare