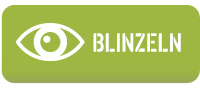 Alle Fotos...
bruno adler fallschirmjager regiment 1 w/drop canister

Artikelnummer : DRF 70415

FALLSCHIRMJAGER REGIMENT 1 ,WITH DROP CANISTER,HOLLAND 1940



Uniform : Jump Helmet - 1938 Jump Smock (first pattern with out external pockets) (New design/cutting) - Fallschirmjager Trousers - 1940 Fliegerbluse (Gefreiter) - Fallschirmjager Boots (Type I, side-laced) (New Pattern '06 - new mold and improved fit).



Equipment : MP40 Ammo Pouch (Right) - Luffwaffe M31 Bread Bag - Luffwaffe Y-Harness (New Pattern '05) - Luffwaffe Equipment Belt w/ belt loops - P-38 Holster - Gravity Knife w/ lanyard - M31 Water Bottle with hair.



Weapons : M24 Stick Grenade (Stielhandgranate 24) - Walther P-38 - Kar98k Rifle x 3 (New Pattern '05) - MP38 SMG.



Insignia : Collar Tab (Luftwaffe Jager) - Luftwaffe Tropical Chest Eagle - Shoulder Tabs (Luftwaffe Jager).



Other : Drop Canister (New Mold) - Decals for Drop Canister markings
Dieses Produkt zielt nicht die Kriegs- und Naziverbrechen zu verteidigen - Es dient historischen und pedagogischen Zwecken.
Ihre Kommentare zu diesem Artikel
Noch keine Kommentare
0 Artikel

BETRAG :
0 €
(~0 US$)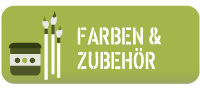 Maxhinegun. ... una vera garanzia! Veloci, precisi e ottima comunicazione! Grazie
de Firefox le 17/01/2018
Ma commande a été rapidement enregistrée et mon colis est parti rapidement. Les socles étaient très bien protégés et ils sont super. Je suis très satisfait de mon achat et je vous en remercie.
Bien à vous
de Olivier le 16/01/2018
grazie per la rapidità nella consegna e come sempre articoli di qualità, e sempre ben dettagliati.
de andrea61 le 16/01/2018
Alle Kommentare