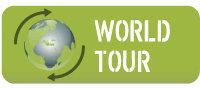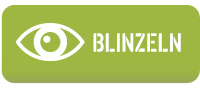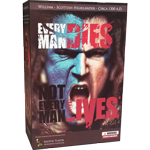 Alle Fotos...
Caucasian Seamless Female Body (Large Bust)

Horse not included

Artikelnummer : PLLB2017-S21B

- Seamless body (head sculpt not included)
- 3 pairs of replaceable hands
- 2 pairs of removable feet
Ihre Kommentare zu diesem Artikel
Corps Seamless femme européenne (Grosse poitrine)
de Jean-Marc R. le 20/03/2018

✓ Bestätigter Käufer
Par rapport à la version Moyenne Poitrine PLMB-S21A et S22B:
- Corps moins musclé (cuisses moins large) et moins détaillé, mais poitrine et postérieur plus imposants.

Merci!
de L.C :) le 13/03/2018
Ah je vois, c'est un peu dommage mais c'est déjà ultra bien comme cela. Je verrais pour la tête, je garde le site comme référence si jamais dans celui ou la personne me la offert en a pas je reviendrais ici. (PS: ce n'est pas parceque j'aime pas le site, c'est juste que le modèle que je possède n'est pas totalement le mm, les pieds sont directement relier au corps, il y a que les mains qui sont interchangeable, donc avec mm une petite différence je préfère voir s'il y a pas d'autres petite surprise, histoire de pas me retrouver avec la bonne taille de tête)
Encore merci pour la réponse, car c'est le must plus Ultra au niveau des mannequins pour dessiner :).
Recherche de figurine de "TB League"
de L.C :) le 13/03/2018
Bonjour, j'ai reçut une magnifique mannequin articulé mais sans la tête, existerais t'il s'il vous plait une version avec tous ces composant tête incluse? c'est pour le dessin, j'adore le mannequin fille qu'on m'a offert et je cher désespérément juste la tête, mais pas une tête connu, juste une tête féminine sans trait de figure reconnaissable d'une personne précise, genre comme un Body-chan, il me semble que dans le photo que celui qui me la offert il y avait ce modèle là avec sa tête, cependant il n'a pas du lire que c'était un produit n'incluant pas la tête. Merci de me donné une réponse, je suis aussi à la recherche de l'ensemble complet pour la version homme, et si vous avez une version complète de la version femme sa serait bien, voici la description de mon model reçut, c'est une "super flexible female seamless body for 1:6 th Scale action figure/28 points of acticulation with stainless steel skeleton. Large bust et Pale (couleur de peau), PS: si vous possédez ou avez le moyen d'avoir un mannequin de ce genre en articulation complète incluant les doigt et doit de pied sa serait cool, avec une tête dessus bien sur, et surtout avec sans de bout détaché, je sais que s'en est demander de trop mais c'est le maximum que je souhait avoir et de la mm taille si possible que mon mannequin offert, c'est une taille reasonnable, je ne souhait pas avoir une version taille humaine, sont degré de réalisme est assez comme cela, je ne cherche pas un mannequin de plaisir mais un mannequin pour le dessin d'où une extrême exgigence dessus. Merci d'avance si vous pouvez répondre à mon exigence, je serais partant pour l'acheter si vous le trouver, mais si vous trouver le simple tête pour le mannequin femme dont j'ai vu que vous possédiez le mm modèle dans votre site d'après les photos, merci.
Notre réponse
de de l'équipe le 13/03/2018
Bonjour,

TB League ne vend pas de corps nus avec tête. Si vous souhaitez un ensemble, il faut prendre une figurine complète que vous pourrez trouver ici : https://www.machinegun.fr/figurines-tb-league-figurines-completes-src-298-0-0-0-0-6-1

Si vous souhaitez uniquement une tête, vous devez savoir que cela nécessitera forcément un peu de bricolage pour l'adapter au cou, car les connectiques ne sont jamais les mêmes.

Cordialement,
0 Artikel

BETRAG :
0 €
(~0 US$)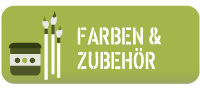 Todo perfect,A++++
de jag le 20/04/2018
Un site qui permet de réaliser pas mal de rêves...Bravo! Ne changez rien!.
de Christian le 20/04/2018
Everything is beatifull in this shop.
de Rachou le 20/04/2018
Alle Kommentare