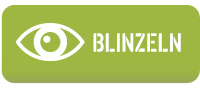 Alle Fotos...
charle blackie black british expeditionary force

Damaged box

Artikelnummer : DRF 70516


BRITISH EXPEDITIONARY FORCE,ROYAL WEST KENT REGIMENT, FRANCE 1940



Uniform : British MkII Helmet - British 37-pattern BD Uniform Jacket - Pullover Undershirt - British 37-pattern BD Uniform Trousers - British Ammunition Boots - Gaiters.



Equipment : Bandolier for Enfield Ammunition Clips - British 37-pattern Ammo Case - 37-Pattern Waistbelt - 37-Pattern Braces - Water Bottle Strap - Haversack - Drinking Mug- Groundsheet - Anti-Gas Cape - MkVI Respirator Bag - P1907 Mk II Sword Bayonet - Entrenching Tool (1939) Carrier - P1907 MK I Sword Scabbard w/ Frog - Entrenching Tool (1939) - British Water Bottle.



Weapons : Magazine for Lee Enfield - Lee Enfield Stripper Clip Ammunition - SMLE No. 1 MKII Rifle.



Insignia : Royal West Kent Regiment (helmet marking) - Royal West Kent Regiment Shoulder Insignia
Ihre Kommentare zu diesem Artikel
Noch keine Kommentare
0 Artikel

BETRAG :
0 €
(~0 US$)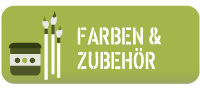 Excellent customer care, fast shipping and delivery, excellent communication, the best place for 12inch action figures soldiers
de glock22c le 19/06/2018
11 commandes et toujours le même service excellent! Rapidité d'envoi, qualité de l'emballage, produits de grande qualité! Vivement la prochaine commande!
de Jean-Christophe le 18/06/2018
Toujours très bien emballé, on voit le soin apporté aux produits... au top !...
C'est un travail d'équipe chez Machinegun, merci à tous et à toutes !!!!
de Marilyn Friedrichsen le 18/06/2018
Alle Kommentare