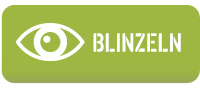 Alle Fotos...

Per Direktnachricht :

Sie können per Direktnachricht Kontakt zu uns aufnehmen. Dies ist der beste Weg um eine schnelle und klare Antwort auf Ihre Fragen zu bekommen.



Per Email :

Sie können uns per Email über folgende Adresse erreichen : contact@machinegun.fr

Per Telefon :

Bei dringenden Fragen können Sie uns telefonisch erreichen unter der 01 53 20 08 23 von 7:00 bis 18:00, oder unter der 06 01 83 94 93 nach 18:00.
Bitte schicken Sie uns in erster Linie eine Direktnachricht, unsere Telefonlinie ist für dringende Anfragen, oder für Anfragen die ein telefonisches Gespräch erfordern, reserviert.
Sie können uns auch eine Nachricht hinterlassen wenn Sie uns telefonisch nicht erreichen. Wir antworten Ihnen zeitnahe.

Per Post :

Sie können uns auf dem Postweg über folgende Anschrift Kontakt zu uns aufnehmen :

La Reine de Pierre
3 rue Letort
75018 - Paris
(France)
0 Artikel

BETRAG :
0 €
(~0 US$)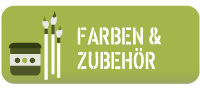 A little problem with my order -only my fault- was soved within hours!! Super!
de antonio le 21/06/2018
Received my orders today and everything was perfect, thanks Machine Gun, you guys are awesome and have a fantastic store!
de Rebel le 21/06/2018
je suis un client habituel sur ce site. il y a toujours un grand choix de pièces en loose ou déboitage. des figurines neuves ou des accessoires. le monde parfait de la figurine 1/6 !!!!!
de Kamizole76 le 20/06/2018
Alle Kommentare