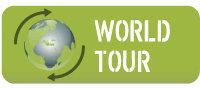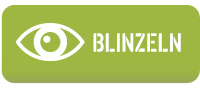 Alle Fotos...
Elite Old Member Chevron (Black)

Artikelnummer : GM633-11-088


Preis : 1.58 € (~1.88 US$)
Dieses Produkt zielt nicht die Kriegs- und Naziverbrechen zu verteidigen - Es dient historischen und pedagogischen Zwecken.
Ihre Kommentare zu diesem Artikel
Chevron honorifique de membre Elite (Noir)
de FREDERIC M. le 11/02/2018

✓ Bestätigter Käufer
La aussi c'est un autocollant mais de très bonne qualité, en relief, épais et brillant. Super finition.
Elite Old Member Chevron (Black)
de Mark L. le 25/11/2017

✓ Bestätigter Käufer
The product you trusted to Hermes couriers never arrived here with me, all I got was an email to say they had been delivered and left with a neighbour because I wasn't in. I was in and no-one has come to me with any delivery. I don't blame you but the poor choice of courier you made. They must be cheap and you get what you pay for. I spoke to a few friends and the feed back I got about Hermes from all of them was Hermes at useless and because they use self employed drivers they are also lazy too. No more to say really.
Elite Old Member Chevron (Black)
de Terry H. le 17/08/2017

✓ Bestätigter Käufer
good price, excellent finish
Kunden die diesen Artikel bestellt haben kauften auch diese
0 Artikel

BETRAG :
0 €
(~0 US$)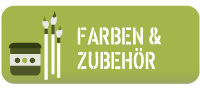 Purchase on Machinegun for several years
professionalism, courtesy, precision and prices
of this company are common to a few
that's why I keep buying from them
The best for those looking for the best

Saluti dall'Italia
Luigi B.
de GINBAS le 20/03/2018
El miércoles pasado realicé el primer pedido con Machinegun y el paquete llegó el jueves en perfectas condiciones bien embalado y todo completo, pero al realizar el pedido en ningún momento indican el tiempo de llegada del pedido, lo normal es avisar de un tiempo de espera aproximado... no tardó mucho (48 hrs de Francia a España con IMX y 72 hrs a Madrid con MRW) en general muy buena calidad de productos y una amplia gama de accesorios para elegir a un precio competitivo, os recomendaré, un saludo.
de Kaiser_mvp le 17/03/2018
I was very impressed with the speed of delivery, the communication and the packaging.
The only thing that I would say needs adding is in the description of the item, ie it's condition, whether it is new or used etc, unless of course everything is brand new and then it's irrelavent

Machinegun's answer : Hello, all our products are brand new mint in box. If not, it's in the description. Best regards,
de Nick le 17/03/2018
Alle Kommentare