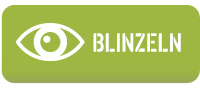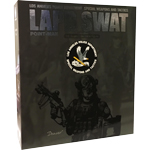 Alle Fotos...
Emperor Of The French - Napoleon Bonaparte (Battle Version)

Canon and horse not included

Artikelnummer : N80122


Preis : 121.67 € (~144.85 US$)
- Super realistic headsculpt with straight eyes
- Short Body
- Open palms
- Relaxed palms
- Palms for holding sword
- Outfits
- Napoleon's bicorne hat
- Great coat
- Black tailorcoat jacket with fringed epaulettes and red sash
- White pants
- White shirt
- White waistcoat
- Cotton underclothes
- White gloves
- White belt with sword hanger
- Jackboots
- Weapon
- Sword
- Insignia
- Two styles of medals
- Accessories
- Button Hook
Ihre Kommentare zu diesem Artikel
Churchill et De Gaulle
de PATRICK le 28/04/2018
Excellente reproduction de "Napoléon" (version battle) en 12 pouces reçue récemment.
Certes des détails erronés ou manquants ont été, avec raison, déjà soulignés par les commentaires d'autres acheteurs : couleur de la veste, ganse au bicorne, nœud au ruban de la Grand Croix, décorations absentes...
Par contre, silhouette générale très bien rendue en particulier pour la redingote, le bicorne, la coupe de la veste.
Bonne finition du visage.
Autant de détails qui contrastent avec l'ancienne production décevante sur de très nombreux points pour ce même personnage d'une autre grande marque de figurine 12 pouces dont certains éléments permettront d'améliorer des détails la version acquise.
Bravo à "DID" et à une réalisation qui comblera l'attente des amateurs d'histoire.
Une question : à quand la reproduction 12 pouces de Wellington et du général De Gaulle en complément à celle de Churchill ?
Napoleon Bonaparte
de darksith le 29/03/2018

✓ Bestätigter Käufer
Bonjour, personnage reçu au mois de décembre dernier, malgré quelques défauts niveau vestimentaire sur le personnage par rapport à la réalité, cela n'enlève en rien au fait que DID nous à fait un magnifique Empereur !!
herve d
de herve d le 03/02/2018
bonjour si cela est la veste des chasseurs de la garde je pense que sa couleur devrais etre vert fonce et non noir
Alle Kommentare sehen
0 Artikel

BETRAG :
0 €
(~0 US$)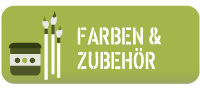 Great products, competitive pricing and very good service. Thank you.
de Netherlands le 16/06/2018
ma dernière commande vient de me parvenir , celle-ci est parfaite , les articles sont au top , l'emballage très soigné . tout est parfait , comme toujours . merci machinegun .
de Eric le 16/06/2018
Service parfait comme toujours; et des articles de très bonne qualité. Merci!
de Paris le 16/06/2018
Alle Kommentare