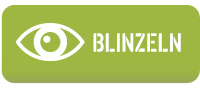 Alle Fotos...
Famous General And National Hero Of Ming-Dynasty - Qi Jiguang
Allgemeine Informationen : This item is currently not in preview. We should receive it on

2nd quarter of 2019

bekommen. Dieses Datum unterliegt zahlreichen Faktoren (Warenausgang beim Hersteller oft verspätet, Verspätung am Zoll, schwer vorhersehbare Transportzeit…). Wir bitten Sie dieser Verzögerungen bewusst zu sein wenn Sie Ihre Bestellung aufgeben.
Seien Sie jedoch beruhigt, wir sind Spezialisten des 1/6 und als solche sind wir die Ersten oder unter den Ersten an die geliefert wird. Ihre Vorbestellung wir noch am selben Tag an dem die Ware bei uns eingeht und sofern Sie zu diesem Zeitpunkt bezahlt haben, an Sie verschickt.
Qi Jiguang (November 12, 1528 - January 5, 1588)—Han nationality?the famous illustrious general of Ming-dynasty. He is a great strategist and national hero.
Qi Jiguang fight against Japanese pirates in the southeast coast for several years. He protected people's lives and property successfully.
Then he resistance against the Mongolian tribes for more than ten years.
The security of the frontier was secured and bring peace partnership between Mongolia and the han. Qi Jiguang is a true immortal national hero.
- Head
- Body
- Hands x7
- Hairnet
- Scarf
- Vest
- Hauberk
- Belt
- Robe
- Pants
- Belt tether
- Cape
- Battle shoes
- Armet
- Breastplate
- Carapace
- Chest-protecting mirror
- Shoulder armor x2
- Forearm nail x2
- Waist buckle of animal head
- Jockstrap
- Schurzen x2
- Hip nail
- Qis army sword (made of metal)
- scabbard
- Spear (the head of the spear is made of metal)
- Bow
- Leather Bow case
- Arrow x4
- Leather quiver
- Flag bearing the word Qi
- Platform with name tag
- Leather buckles x4
Ihre Kommentare zu diesem Artikel
Noch keine Kommentare
0 Artikel

BETRAG :
0 €
(~0 US$)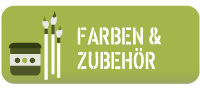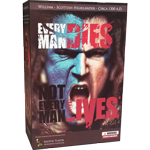 comme.d'habitude ras
magnifique la tenue cia de chez veryhot
A la prochaine commande
de rico13 le 20/04/2018
Mi primer pedido ha llegado con eficacia de reloj Suizo. No va a ser el último.
Muchísimas gracias.
de Jbmaster68 le 19/04/2018
Wie immer die beste Auswahl und ein schneller Versand der Ware.
de Wolf le 19/04/2018
Alle Kommentare