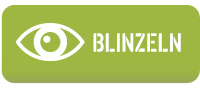 Alle Fotos...
Fire Fighters Version 2.0 Lieutenant

Artikelnummer : HTFFL


FIRE FIGHTERS,VERSION 2.0 "LIEUTENANT"



Uniform : US fire fight jacket and trousers - Bunker boots.



Equipment : Hood - Helmet with visor - Shoulder Strap - Tools harness - Air supply system - Face mask - Handie talkie - Stream light litebox - Stream light survivor - Fire axe - Jaws of life
Ihre Kommentare zu diesem Artikel
Noch keine Kommentare
0 Artikel

BETRAG :
0 €
(~0 US$)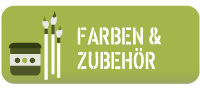 Top -schnelle Lieferung + reibungslose Abwicklung.
Empfehlenswert -fünf Sterne.
fast delivery & highly recommended
de Frank le 22/01/2018
EXCELLENT EN TOUS POINTS ! Parfait en 2017, sur les chapeaux de roue en 2018 ! Merci encore pour tout, malgré quelques déboires avec notre entreprise nationale de livraison.
Cordialement
de MarcZ le 22/01/2018
Commandé le vendredi matin à 7:15, à 7:30 un appel de la part la boutique pour une confirmation, le colis livré le samedi matin.
Mieux ce serait indécent !!!!!
Juste un petit commentaire, si il était possible d'avoir une petite idée des dates de disponibilité pour les références hors stock, histoire de pouvoir budgéter, si c'est possible ce serait hyper cool.
de Minoutaure le 21/01/2018
Alle Kommentare