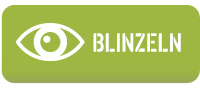 Alle Fotos...
French Bulldog Dogs 3.0 Set (Black)
Allgemeine Informationen : This item is currently not in preview. We should receive it on

4th quarter of 2018

bekommen. Dieses Datum unterliegt zahlreichen Faktoren (Warenausgang beim Hersteller oft verspätet, Verspätung am Zoll, schwer vorhersehbare Transportzeit…). Wir bitten Sie dieser Verzögerungen bewusst zu sein wenn Sie Ihre Bestellung aufgeben.
Seien Sie jedoch beruhigt, wir sind Spezialisten des 1/6 und als solche sind wir die Ersten oder unter den Ersten an die geliefert wird. Ihre Vorbestellung wir noch am selben Tag an dem die Ware bei uns eingeht und sofern Sie zu diesem Zeitpunkt bezahlt haben, an Sie verschickt.
- French Bulldog x2
- Leather collar x2
- Metal chain x2
Standing bulldog approximate size : 8,5cm x 7,5cm x3,5cm
Moving Bulldog approximate size : 10cm x 7cm x 3,5cm
Ihre Kommentare zu diesem Artikel
Noch keine Kommentare
0 Artikel

BETRAG :
0 €
(~0 US$)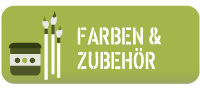 Excellent customer care, fast shipping and delivery, excellent communication, the best place for 12inch action figures soldiers
de glock22c le 19/06/2018
11 commandes et toujours le même service excellent! Rapidité d'envoi, qualité de l'emballage, produits de grande qualité! Vivement la prochaine commande!
de Jean-Christophe le 18/06/2018
Toujours très bien emballé, on voit le soin apporté aux produits... au top !...
C'est un travail d'équipe chez Machinegun, merci à tous et à toutes !!!!
de Marilyn Friedrichsen le 18/06/2018
Alle Kommentare