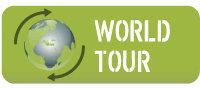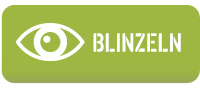 Alle Fotos...
g w bush naval aviator

Artikelnummer : BBIGWB

| | |
| --- | --- |
| | |
BBI proudly introduces the latest issue in its Elite Force series of authentic military 12- inch figures, President George W. Bush in naval aviator flight suit. Exact in detail and fully equipped with authentic gear, this limited-edition action figure is a meticulous 1:6 scale recreation of the Commander-in-Chief's appearance during his historic Aircraft Carrier landing. On May 1, 2003, President Bush landed on the USS Abraham Lincoln (CVN-72) in the Pacific Ocean.At the same time,when controls of an S-3B Viking aircraft from the "Blue Sea Wolves" of Sea Control Squadron Three Five (VS-35), designated "Navy 1," occured ,he overflew the carrier before handing it over to the pilot for landing.Dressed in full naval aviator flight equipment, the President then took the salute on the deck of the carrier.



This fully poseable figure features a realistic head sculpt, fully detailed cloth flight suit, helmet with oxygen mask, survival vest, g-pants, parachute harness and much more. The realism of the details demanded by today's 12-inch action figure enthusiast are met and exceeded with this action figure. This incredibly detailed figure is a fitting addition to the collection of those interested in U.S. history, military memorabilia and toy action figures. Actual figure may vary slightly from item shown. Note: some plastic accessory trays inside the commemorative display box may have extra spaces.
Ihre Kommentare zu diesem Artikel
Noch keine Kommentare
0 Artikel

BETRAG :
0 €
(~0 US$)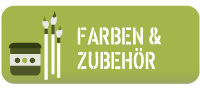 Rapidité, conformité, réactivité. Tout est parfait, comme depuis de nombreuses années.

Un vieux client toujours très content du service :)
de christophe_77 le 26/04/2018
Llevo mucho tiempo tratando con esta web, y cada vez que realizo una compra, todo son facilidades, ya sea para envío combinado, posibilidad de pagar en cómodos plazos las compras más elevadas o incluso para adquirir figuras poco comunes.

Creo que a día de hoy, es la mejor página web de 1/6 del mundo, a pesar incluso del retraso sistemático que tienen las novedades.

Gracias por hacerme partícipe de esta encuesta.
de Samu Rai Force le 25/04/2018
Comme toujours au top !
Petit détail, essayer d'améliorer le moteur de recherches pour mieux trouver les produits notamment sur les périodes
Merci et continuez comme ça
de TiNTiN le 25/04/2018
Alle Kommentare