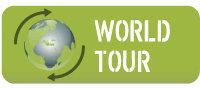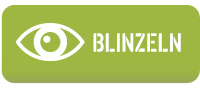 Alle Fotos...
Allgemeine Informationen : This item is currently not in preview. We should receive it on

2nd quarter of 2018

bekommen. Dieses Datum unterliegt zahlreichen Faktoren (Warenausgang beim Hersteller oft verspätet, Verspätung am Zoll, schwer vorhersehbare Transportzeit…). Wir bitten Sie dieser Verzögerungen bewusst zu sein wenn Sie Ihre Bestellung aufgeben.
Seien Sie jedoch beruhigt, wir sind Spezialisten des 1/6 und als solche sind wir die Ersten oder unter den Ersten an die geliefert wird. Ihre Vorbestellung wir noch am selben Tag an dem die Ware bei uns eingeht und sofern Sie zu diesem Zeitpunkt bezahlt haben, an Sie verschickt.
- 1:6th scale body
- 1:6th scale head sculpt
- Crye Precision G3 shirt
- Crye Precision G3 pants (with knee pads)
- T-Shirt
- Balaclava
- MK 3 GALAC-TAC chest armour
- MK 2 GALAC-TAC armoured shoulder pads x2
- MK 2 GALAC-TAC armoured groin pad
- MK 1 armoured arm gauntlets x2
- Condor Sentry Plate Carrier
- Ballistic groin protector
- 5.56mm NTW Nexus Gen 3 Fast Mag x4
- Tactical Tailor Radio pouch
- Medium MOLLE Utility Pouch x3
- Twin Smoke Grenade Pouch x2
- Twin HE Grenade Pouch
- Ops Panel (On Leg)
- HSGI Mag-Net Tactical Mesh Dump Pouch
- Ops Core Fast Helmet
- MK 1 GALAC-TAC helmet
- Wilcox NVG Mount green & Ops Core Shroud
- AN PVS 31 Night Vision Monoculars
- HARRIS PRC-152 Radio
- HARRIS PRC-152 Radio Folding Antenna
- RAC foldable headsets
- RAC Dual Com U94 PTT
- L119A1 5.56mm Rifle
- Eo-Tech XPS3 sight
- Eo-Tech G33 magnifier
- PEQ 16
- Insight M3X Light
- Insight Remote Switch
- KAC QDC Rifle Suppressor
- Magpul angles Fore grip
- 5.56mm Magpul Polymer Magazines x5
- Tactical Sling
- Glock 17
- Silencerco Suppressor
- 9mm Glock Magazines
- RADAR 1957 Holster
- Lowa Zephyr GTX boots
- Hand set (Oakley SI Pilot Gloves)
- 5.11 Patrol pack
- V-Lite x2
- Camelbak water bottle
- MOLLE water bottle pouch
- L25A1 Hand held Illumination flares
- L132A1 Smoke Grenades x2
- MK141 Smoke Grenades x2
- L109 HE Hand grenades x2
- Chemical Light (Cylume) Holder
- Chemical Light (Cylume) x3
- Knife and sheath
- CAT Tourniquet
- Tactical Computer
- MOLLE padded belt and harness
- 5.11 belt
Ihre Kommentare zu diesem Artikel
Noch keine Kommentare
0 Artikel

BETRAG :
0 €
(~0 US$)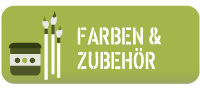 comme.d'habitude ras
magnifique la tenue cia de chez veryhot
A la prochaine commande
de rico13 le 20/04/2018
Mi primer pedido ha llegado con eficacia de reloj Suizo. No va a ser el último.
Muchísimas gracias.
de Jbmaster68 le 19/04/2018
Wie immer die beste Auswahl und ein schneller Versand der Ware.
de Wolf le 19/04/2018
Alle Kommentare