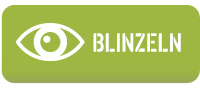 Alle Fotos...
George S. Patton, Jr

Artikelnummer : DRF 73109


BAVARIA 1945



COMMANDER US THIRD ARMY,



Uniform : M1 helmet - "Ike" dress jacket - Officer cotton dress shirt - Tie - Whipcord breeches - M1940 riding boots.



Equipment : Handcuff case (leather) - Cartridge slide (leather) - Trouser suspenders - Riding crop - Utility pouch - Belt with "US" logo.



Weapons : Colt 45 revolver with holster - 45 cartridge.



Insignia & other : 3rd army patch - "US" collar patch - USMA (West Point) graduation ring- hands with gloves- spare set of hands
Ihre Kommentare zu diesem Artikel
George S. Patton, Jr
de Renald F. le 22/03/2017

✓ Bestätigter Käufer
Colis bien emballé heureusement car il y avait un trou de la taille de mon poing sur le colis
0 Artikel

BETRAG :
0 €
(~0 US$)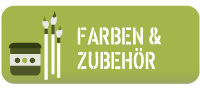 C'est toujours un plaisir de commander chez Machinegun, envoi rapide et le produit emballé avec soin...
Merci à toute l'équipe de Machinegun !!!!
de Marilyn Friedrichsen le 23/03/2018
le top - rapide et précis
de maman1969 le 22/03/2018
Today I recieved your parcel, which I odered just a week ago. In a week from Paris to Tallinn - not bad at all. And it was so good packed! I am VERY pleased! Thank You! I'll be back.
de Peeter le 21/03/2018
Alle Kommentare