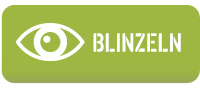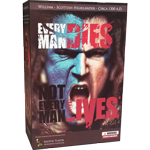 Alle Fotos...
hasan malnar

Artikelnummer : DRF 70377

BALKANS 1944 - HANDSCHAR MORTARMAN



13.Gebirgs.Division



"HASAN MALNAR"



This group was formed in 1943 to rally the world's 350 milion Muslims to the German's side. It was made up of Croatian Muslims and was designated as an SS Mountain division.



Uniform : M43 field blouse and trousers - Italian camou Gebirgsjager windbreaker and camou trousers- lace-up mountain boots - Styrian gaiters - Handschar Fez - M42 Stalhelm.



Equipment : Belt - Y harness - K98 pouches - breadbag 31 - Gebirgsjager water bottle 31 - assault bag - messkit 31 e-tool and carrier - S84/98 bayonet and scabbard - Gas mask carrier.



Weapons : Gewehr 33/40 rifle - Stripper clip ammo (6) - Granatwerfer 36 5 cm mortar - Mortar ammo case - Mortar ammo (9)- Egg grenades (3).



Insignia : 13.SS collar tabs - SS-Gebs shoulder boards - SS sleeve Eagle and Croatian volunteer badge - Gebs badge - Anti-partisan badge - Wound badge - Iron Cross 2nd class ribbon - Iron Cross 1st class medal
Ihre Kommentare zu diesem Artikel
Noch keine Kommentare
0 Artikel

BETRAG :
0 €
(~0 US$)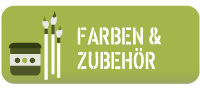 Top -schnelle Lieferung + reibungslose Abwicklung.
Empfehlenswert -fünf Sterne.
fast delivery & highly recommended
de Frank le 22/01/2018
EXCELLENT EN TOUS POINTS ! Parfait en 2017, sur les chapeaux de roue en 2018 ! Merci encore pour tout, malgré quelques déboires avec notre entreprise nationale de livraison.
Cordialement
de MarcZ le 22/01/2018
Commandé le vendredi matin à 7:15, à 7:30 un appel de la part la boutique pour une confirmation, le colis livré le samedi matin.
Mieux ce serait indécent !!!!!
Juste un petit commentaire, si il était possible d'avoir une petite idée des dates de disponibilité pour les références hors stock, histoire de pouvoir budgéter, si c'est possible ce serait hyper cool.
de Minoutaure le 21/01/2018
Alle Kommentare