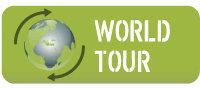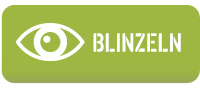 Alle Fotos...
Heinz Schmidt

Artikelnummer : DRF 70473


1/6 "Heinz Schmidt" LAH Panzergrenadier Rottenfuhrer, Kampfgruppe Hansen, Ardennes Offensive, December 1944 (Rottenfuhrer)



Uniform : Stahlhelm M42 Helmet (Metal) - Raincoat - "Sumpfmuster-43" Overtrousers (New clothing) - M43 Trousers, Keilhosen (2006 New Pattern) - SS M43 Field Blouse (2006 New Pattern) - Toque (Head Hat) - Marching Boot



Equipment : Kar98k Ammunition Pouch (Standard) - M31 Breadbag - Waffen-SS Equipment Belt - S84/98 Bayonet w/Scabbard



Weapons : Kar98k Rifle (2005 New Pattern)



Insignia : 1939 Iron Cross (2nd class) Ribbon (EK2) - 1939 Iron Cross (1st class) Medal (EK1) - Close Combat Clasp in Bronze - Infantry Assault Badge - 1939 Wound Badge in Black - Adolf Hitler Cuff Title - Waffen SS Sleeve Eagle - Shoulder Tabs (SS-Panzergrenadier) - Collar Tab (SS-Rottenfuhrer) - Sleeve Rank (SS-Rottenfuhrer) (New)



Other : NEO Male body - Male Hands - New character head (New Sculpt) - Clear figure stand
Dieses Produkt zielt nicht die Kriegs- und Naziverbrechen zu verteidigen - Es dient historischen und pedagogischen Zwecken.
Ihre Kommentare zu diesem Artikel
Noch keine Kommentare
0 Artikel

BETRAG :
0 €
(~0 US$)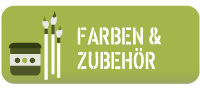 Today I recieved your parcel, which I odered just a week ago. In a week from Paris to Tallinn - not bad at all. And it was so good packed! I am VERY pleased! Thank You! I'll be back.
de Peeter le 21/03/2018
6ème commande sans problème. Livraison en 24H. Contenu complet. Emballage très soigné. A très bientôt pour la 7ème...!!!
de rich94 le 21/03/2018
Très bien soigne excellent service très bien emballé
je commanderais
de stef le 20/03/2018
Alle Kommentare