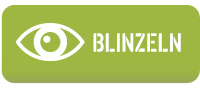 Alle Fotos...
Iron Man - Mark II Diecast
Allgemeine Informationen : This item is currently not in preview. We should receive it on

1st quarter of 2019

bekommen. Dieses Datum unterliegt zahlreichen Faktoren (Warenausgang beim Hersteller oft verspätet, Verspätung am Zoll, schwer vorhersehbare Transportzeit…). Wir bitten Sie dieser Verzögerungen bewusst zu sein wenn Sie Ihre Bestellung aufgeben.
Seien Sie jedoch beruhigt, wir sind Spezialisten des 1/6 und als solche sind wir die Ersten oder unter den Ersten an die geliefert wird. Ihre Vorbestellung wir noch am selben Tag an dem die Ware bei uns eingeht und sofern Sie zu diesem Zeitpunkt bezahlt haben, an Sie verschickt.
"Okay, let's see what this thing can do."

Fans beloved Iron Man Mark II has been a mind-blowing armor as it's the blueprint for later Iron Man designs. As the successor of Mark I, Mark II went through massive upgrades, mostly noticeable by its appearance. It's the only Iron Man armor with pure-silver plates and also the first suit with a streamline and sleek design. Today, Hot Toys is delighted to unveil the 1/6th scale Mark II collectible figure as the latest addition to our MMS Diecast Series!

Made with diecast materials, the 1/6th scale Mark II is beautifully designed in reference to its appearance in Iron Man featuring a helmeted head sculpt with authentic likeness of Robert Downey Jr. as Tony Stark in the movie, an interchangeable helmeted head with LED light-up eyes, an distinctive streamlined design with pure silver-colored armor, interchangeable armor parts, and a LED light-up figure stand.

Moreover, a Special Edition will be available for selected markets which will include an additional holographic Iron Man Mark III miniature collectible!

This absolutely stunning Mark II collectible figure is a must-have for any Iron Man collector to place alongside with your Iron Man collection!

The 1/6th scale Mark II Collectible Figure's special features :

- Authentic and detailed likeness of Mark II in Iron Man
- Interchangeable head sculpt of Tony Stark with authentic likeness of Robert Downey Jr. in the movie
- Contains diecast material
- Approximately 31 cm tall
- Metallic silver colored painting on armor
- Body with over 30 points of articulations
- All new waist armor design with improved articulation
- LED-lighted eyes and circle-shaped RT on chest (white light, battery operated)
- Removable chest and leg armor
- One (1) pair of interchangeable forearm rockets
- One (1) pair of interchangeable shoulder mounted guns
- One (1) pair of interchangeable countermeasure dispensers
- Four (4) pairs of interchangeable hands including:
- One (1) pair with movable fingers and light-up repulsors (white light, battery operated)
- One (1) pair of fists One (1) pair of battle palms with light-up repulsor (white light, battery operated)
- One (1) pair of open hands with real-like fire accessories attached
- Fully deployed air flaps at back of the armor
- Fully deployed air flaps on back of legs
- Each piece of head sculpt is specially hand-painted

Accessory :

- LED light-up figure stand with Mark II nameplate and movie logo (white light, battery operated)

**Prototype shown, final product may be slightly different
**Battery included for collectible figure, button cells are required
**Battery not included for figure stand, 3A batteries (3 pieces) are required
**Product details could be subjected to change without further notice
Ihre Kommentare zu diesem Artikel
Noch keine Kommentare
0 Artikel

BETRAG :
0 €
(~0 US$)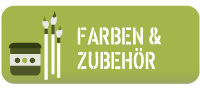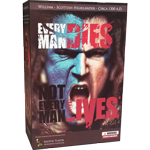 Je vais me répéter :
MERCI et BRAVO ! ! !
Ancien collectionneur moi-même, je retrouve ici :
-toute la passion
-Toute la minutie
-plus tout le travail de recherche en amont…
C'est tout simplement fabuleux ! Merci encore, pour la qualité de vos produits ! Le souci du détail que vous apportez à chacune de vos pièces ! Et cela fait déjà quelques années… Bravo !
de Igor. Litchinko le 12/12/2017
Que dire... Traitement rapide, expédition et emballages impeccables. Et pièce conforme! Super! Merci!
de cabeza.diego le 11/12/2017
Envoi rapide et soigné, pour une première commande
je suis très satisfait, parfait !
de Hannibal le 11/12/2017
Alle Kommentare