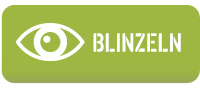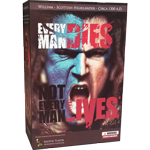 Alle Fotos...
karl grevstad

Artikelnummer : DRF 70528

1/6 "Karl Grevstad" Luftwaffe Ground Infantryman w/Winter Suit 1.Luftwaffe-Field-Division Novgorod, 1944 (Jäger)
Uniform : Luftwaffe Field Cap - Reversable Diamond pattern Quilted Parka - Luftwaffe Field Trousers - Reversable Diamond Pattern Quilted Overtrousers - 1940 Fliegerbluse (Gefreiter) - Toque (Head Hat) - Felt Winter Marching Boot



Equipment : Kar98k Ammunition Pouch (Standard) - M31 Breading - Luftwaffe Equipment Belt - S84/98 Bayonet - M31 Mess Kit (w/weathering) - S84-98 Bayonet Scabbard - M31 Water Bottle with hair



Weapons : Kar98K Stripper Clip Ammunition - Kar98k Rifle



Insignia : Luftwaffe Ground Combat Badge - 1939 Wound Badge in Black - Collar tabs (Luftwaffe - Field Div - Jäger) - Luftwaffe Chest Eagle - Shoulder Tabs (Luftwaffe - Field Div - Jäger)



Others : NEO Male body - Men Hands with Gloves - New character head NEW SCULPTURE - Clear stand mount
Dieses Produkt zielt nicht die Kriegs- und Naziverbrechen zu verteidigen - Es dient historischen und pedagogischen Zwecken.
Ihre Kommentare zu diesem Artikel
Noch keine Kommentare
0 Artikel

BETRAG :
0 €
(~0 US$)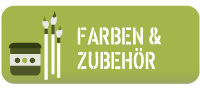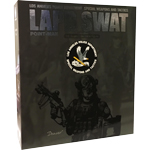 Excellent customer care, fast shipping and delivery, excellent communication, the best place for 12inch action figures soldiers
de glock22c le 19/06/2018
11 commandes et toujours le même service excellent! Rapidité d'envoi, qualité de l'emballage, produits de grande qualité! Vivement la prochaine commande!
de Jean-Christophe le 18/06/2018
Toujours très bien emballé, on voit le soin apporté aux produits... au top !...
C'est un travail d'équipe chez Machinegun, merci à tous et à toutes !!!!
de Marilyn Friedrichsen le 18/06/2018
Alle Kommentare