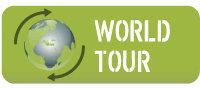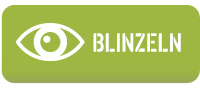 Alle Fotos...
karl grevstad

Artikelnummer : DRF 70528

1/6 "Karl Grevstad" Luftwaffe Ground Infantryman w/Winter Suit 1.Luftwaffe-Field-Division Novgorod, 1944 (Jäger)
Uniform : Luftwaffe Field Cap - Reversable Diamond pattern Quilted Parka - Luftwaffe Field Trousers - Reversable Diamond Pattern Quilted Overtrousers - 1940 Fliegerbluse (Gefreiter) - Toque (Head Hat) - Felt Winter Marching Boot



Equipment : Kar98k Ammunition Pouch (Standard) - M31 Breading - Luftwaffe Equipment Belt - S84/98 Bayonet - M31 Mess Kit (w/weathering) - S84-98 Bayonet Scabbard - M31 Water Bottle with hair



Weapons : Kar98K Stripper Clip Ammunition - Kar98k Rifle



Insignia : Luftwaffe Ground Combat Badge - 1939 Wound Badge in Black - Collar tabs (Luftwaffe - Field Div - Jäger) - Luftwaffe Chest Eagle - Shoulder Tabs (Luftwaffe - Field Div - Jäger)



Others : NEO Male body - Men Hands with Gloves - New character head NEW SCULPTURE - Clear stand mount
Dieses Produkt zielt nicht die Kriegs- und Naziverbrechen zu verteidigen - Es dient historischen und pedagogischen Zwecken.
Ihre Kommentare zu diesem Artikel
Noch keine Kommentare
0 Artikel

BETRAG :
0 €
(~0 US$)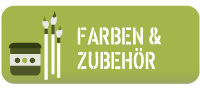 Très satisfait des produits achetés chez MACHINEGUN. Site très conviviale, délais d'expédition et de réception très très bons.
emballage parfait pour la protection des articles.
J'ai laissé mon mail pour le jerrican US actuellement en rupture, j'espère que MACHINEGUN arrivera à se procurer à nouveau cet article indispensable au diorama 1:6
de PHILIPPE le 18/01/2018
colis reçu en parfait etat et tres rapidement.comme d'habitude merci
de burns le 18/01/2018
Prise en charge de commande et envoi extrêmement rapide, produit très bien protégé. Excellente boutique.
de Blondaincollectionneur le 18/01/2018
Alle Kommentare