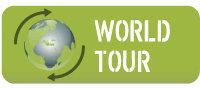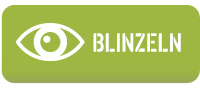 Alle Fotos...
karl grevstad

Artikelnummer : DRF 70528

1/6 "Karl Grevstad" Luftwaffe Ground Infantryman w/Winter Suit 1.Luftwaffe-Field-Division Novgorod, 1944 (Jäger)
Uniform : Luftwaffe Field Cap - Reversable Diamond pattern Quilted Parka - Luftwaffe Field Trousers - Reversable Diamond Pattern Quilted Overtrousers - 1940 Fliegerbluse (Gefreiter) - Toque (Head Hat) - Felt Winter Marching Boot



Equipment : Kar98k Ammunition Pouch (Standard) - M31 Breading - Luftwaffe Equipment Belt - S84/98 Bayonet - M31 Mess Kit (w/weathering) - S84-98 Bayonet Scabbard - M31 Water Bottle with hair



Weapons : Kar98K Stripper Clip Ammunition - Kar98k Rifle



Insignia : Luftwaffe Ground Combat Badge - 1939 Wound Badge in Black - Collar tabs (Luftwaffe - Field Div - Jäger) - Luftwaffe Chest Eagle - Shoulder Tabs (Luftwaffe - Field Div - Jäger)



Others : NEO Male body - Men Hands with Gloves - New character head NEW SCULPTURE - Clear stand mount
Dieses Produkt zielt nicht die Kriegs- und Naziverbrechen zu verteidigen - Es dient historischen und pedagogischen Zwecken.
Ihre Kommentare zu diesem Artikel
Noch keine Kommentare
0 Artikel

BETRAG :
0 €
(~0 US$)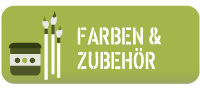 Rapidité, conformité, réactivité. Tout est parfait, comme depuis de nombreuses années.

Un vieux client toujours très content du service :)
de christophe_77 le 26/04/2018
Llevo mucho tiempo tratando con esta web, y cada vez que realizo una compra, todo son facilidades, ya sea para envío combinado, posibilidad de pagar en cómodos plazos las compras más elevadas o incluso para adquirir figuras poco comunes.

Creo que a día de hoy, es la mejor página web de 1/6 del mundo, a pesar incluso del retraso sistemático que tienen las novedades.

Gracias por hacerme partícipe de esta encuesta.
de Samu Rai Force le 25/04/2018
Comme toujours au top !
Petit détail, essayer d'améliorer le moteur de recherches pour mieux trouver les produits notamment sur les périodes
Merci et continuez comme ça
de TiNTiN le 25/04/2018
Alle Kommentare