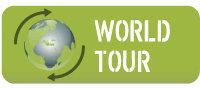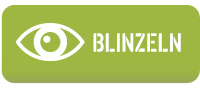 Alle Fotos...
kettenkrad sd.kfz.2

Artikelnummer : DRF 71230

| | |
| --- | --- |
| | |
Sd.Kfz.2 Kettenkrad



Main Features:



- historically accurate 1/6 scale Kettenkrad

- injection plastic hull

- engine cover is fully workable

- highly detailed 1478cc four-cylinder Opel engine

- resin engine offers full details like fan belt flywheel, wing nuts and engine mounting holes

- detailed gearbox

- gearbox with fully moveable gear lever

- highly detailed and accurate 6V battery

- transmission and differential are included

- front wheel with accurate pattern

- NOTEK light is accurately reproduced

- sprung seat for the driver with two sets of springs

- Bosch side marker lamps are correctly formed and detailed

- sprocket wheel and road wheel with crisp details

- accurate head light

- rear seat can be lifted up

- rear tow hook is fully functional

- accurate handrail for the early version of Kettenkrad

- detailed taillight



About the Sd.Kfz.2 Kettenkrad



The Sd Kfz 2 was designed and built by the NSU Motorenwerke AG at Neckarsulm, Germany. Most Kettenkrads saw service on the Eastern Front, where it was used to lay communication cables, pull heavy loads and carry soldiers through the deep Russian mud. Late in the war, Kettenkrads were used as runway tugs for aircraft, including jets such as the ME-262 and TA183. In order to conserve aviation fuel, the aircraft would be towed rather than run the engines while taxiing.



Being a tracked vehicle the kettenkrad could climb up to 45° in sand and even more in hard ground, as long as the driver had courage for it.



Only two significant sub-variations of the Kettenkrad were constructed, and production of the vehicle was stopped in 1944, at which time 8,345 had been constructed. After the war the production went on with permission of the allied victors until 1949 for agricultural use.
Dieses Produkt zielt nicht die Kriegs- und Naziverbrechen zu verteidigen - Es dient historischen und pedagogischen Zwecken.
Ihre Kommentare zu diesem Artikel
Noch keine Kommentare
0 Artikel

BETRAG :
0 €
(~0 US$)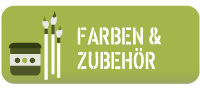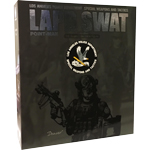 Rapidité, conformité, réactivité. Tout est parfait, comme depuis de nombreuses années.

Un vieux client toujours très content du service :)
de christophe_77 le 26/04/2018
Llevo mucho tiempo tratando con esta web, y cada vez que realizo una compra, todo son facilidades, ya sea para envío combinado, posibilidad de pagar en cómodos plazos las compras más elevadas o incluso para adquirir figuras poco comunes.

Creo que a día de hoy, es la mejor página web de 1/6 del mundo, a pesar incluso del retraso sistemático que tienen las novedades.

Gracias por hacerme partícipe de esta encuesta.
de Samu Rai Force le 25/04/2018
Comme toujours au top !
Petit détail, essayer d'améliorer le moteur de recherches pour mieux trouver les produits notamment sur les périodes
Merci et continuez comme ça
de TiNTiN le 25/04/2018
Alle Kommentare