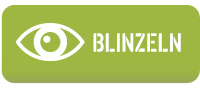 Alle Fotos...
LAPD SWAT 3.0 - Takeshi Yamada

Artikelnummer : MA1008


Preis : 145.83 € (~173.61 US$)
- HEADSCULPT
- BODY
- SUPER AUTHENTIC HEADSCULPT
- NEW ALL-ERA BODY WITH MUSCLE ARMS
- GLOVE HANDS x3
- HELMET
- PASGT HELMET W/ FACE SHIELD
- M-FRAME STRIKE SUNGLASSES
- FM53 TWIN PORT PROTECTIVE MASK W/ SUNLIGHT OUTSERT ASSEMBLY
- LAPD S.W.A.T. T-SHIRT
- LAPD S.W.A.T. TACTICAL UNIFORM (SHIRT)
- LAPD S.W.A.T. TACTICAL UNIFORM(PANTS)
- INNER COTTON SHORTS
- SWAT CLASSIC 9 INCH SIDE ZIP BOOTS
- PT TAC-6 PLUS HP FULL COVERAGE TACTICAL VEST
- PT TACTICAL BALLISTIC BICEP UPPER ARM PROTECTION
- REMOVABLE COLLAR PROTECTION
- 12 ROUND SHOTGUN SHELL POUCH
- VERTICAL UTILITY POUCH
- DUAL TANGO DOWN M4 MAGAZINE POUCH x2
- DOUBLE UMP 45 MAGAZINE POUCH x2
- UNIVERSAL RADIO POUCH
- HYDRATION SYSTEM CARRIER
- DUMP POUCH
- OMEGA ELITE GAS MASK POUCH
- OMEGA ELITE M-16 FLASHBANG POUCH
- LAPD SWAT CLASS II SPECIAL OPS HARNESS
- TACTICAL DOUBLE DUTY TDU BELT
- STOCK SHOTGUN SHELL HOLDER
- TACTICAL ELBOW PADS(BLK)
- TACTICAL KNEE PADS(BLK)
- SWAT-TAC III ACH SINGLE COMMUNICATION HEADSET W/ SIGNAL COMBAT PTT
- XTS 5000 HANDHELD RADIO
- BB-8700G CELL PHONE W/ CASE
- PARAMEDIC SCISSORS
- DISPOSABLE DOUBLE CUFF x2
- TACTICAL DOOR STOP TOOL
- S-BINER CARABINER
- KONG 511-L3 CARABINER
- TAZO II SCREW GATE STRAIGHT D CARABINER
- TAC- WATCH
- GRANSFORS SLEDGE HAMMER (LARGE) W/ HOLDER
- DOOR BREACHING TOOL W/ HOLDER
- TACTICAL RAM
- SFL 6360 HOLSTER(SWAT CUSTOM) W/ MLS ACCESSORY FORK ON QUICK RELEASE HARNESS & QUICK LOCKING SYSTEM (QLS)
- DID BASE STAND
- MULTI-PORT PLUS FLASH-BANG GRENADE
- C.A.T. (COVERT ANTI-TERRORISM) #203 KNIFE
- K CUSTOM TLE II (LAPD-SWAT) PISTOL (MAGAZINE x5)
- X26 STUN GUN W/ TEK-LOK HOLSTER
- BENELLI M4 TACTICAL SHOTGUN W/ RAIL MOUNTED TACTICAL LIGHT + SHOTGUN SHELL x6
- TASER XREP 12-GAUGE SHOTGUN W/ SHOTGUN SHELL x6
- 41D & 23D COMMEMORATION PATCH
- LOS ANGELES POLICE BREST PATCH x2
- ARM PATCH x4
- TACTICAL NAME TAPE x2
Ihre Kommentare zu diesem Artikel
Swat
de MarcZ le 23/10/2017
Le Benelli M4 est une pièce très intéressante au même titre que le matériel d'effraction. Après c'est la 3ieme déclinaison sur le même thème et c'est à mon sens lassant. Enfin, chacun voit midi à sa porte ! D'après la marque, la frag leur a posé nombre de problèmes techniques.
0 Artikel

BETRAG :
0 €
(~0 US$)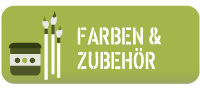 Great products, competitive pricing and very good service. Thank you.
de Netherlands le 16/06/2018
ma dernière commande vient de me parvenir , celle-ci est parfaite , les articles sont au top , l'emballage très soigné . tout est parfait , comme toujours . merci machinegun .
de Eric le 16/06/2018
Service parfait comme toujours; et des articles de très bonne qualité. Merci!
de Paris le 16/06/2018
Alle Kommentare