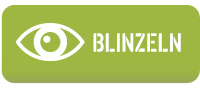 Alle Fotos...
Lord Of The Rings - Samwise Gamgee (Slim Version)

Artikelnummer : LOTR015S


Preis : 90.83 € (~108.13 US$)
- Authentic and detailed fully realistic likeness of Sam from the movies :The Lord of the Rings
- Asmus Toys T4 male body
- Specially designed scaled Hobbit body with hairy feet
- Approximately 21 cm tall
- Over 26 points of articulation
- One pair of relaxing posture hand
- One pair of weapon holding hand
- One open palm hand
- One white long sleeved shirt with printed pattern
- One pair of brown trousers
- One white with grey striped vest
- One wool jacket
- One dark green cap
- A big fry pan
- A small fry pan
- A long cooking spoon
- A wooden cooking stick
- A pot
- Rusty blade given by Aragorn
- Sam's real fabric backpack with a rolled blanket on top
- A white bag
Ihre Kommentare zu diesem Artikel
Lord Of The Rings - Samwise Gamgee (Slim Version)
de JOSE ANGEL P... le 17/06/2018

✓ Bestätigter Käufer
SIGUE LA FENOMENAL CALIDAD DE ASMUS.

0 Artikel

BETRAG :
0 €
(~0 US$)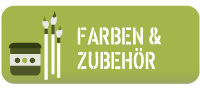 Great products, competitive pricing and very good service. Thank you.
de Netherlands le 16/06/2018
ma dernière commande vient de me parvenir , celle-ci est parfaite , les articles sont au top , l'emballage très soigné . tout est parfait , comme toujours . merci machinegun .
de Eric le 16/06/2018
Service parfait comme toujours; et des articles de très bonne qualité. Merci!
de Paris le 16/06/2018
Alle Kommentare