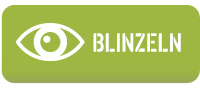 Alle Fotos...
Lord Of The Rings - Samwise Gamgee (Slim Version)
Allgemeine Informationen : This item is currently not in preview. We should receive it on

2nd quarter of 2018

bekommen. Dieses Datum unterliegt zahlreichen Faktoren (Warenausgang beim Hersteller oft verspätet, Verspätung am Zoll, schwer vorhersehbare Transportzeit…). Wir bitten Sie dieser Verzögerungen bewusst zu sein wenn Sie Ihre Bestellung aufgeben.
Seien Sie jedoch beruhigt, wir sind Spezialisten des 1/6 und als solche sind wir die Ersten oder unter den Ersten an die geliefert wird. Ihre Vorbestellung wir noch am selben Tag an dem die Ware bei uns eingeht und sofern Sie zu diesem Zeitpunkt bezahlt haben, an Sie verschickt.
- Authentic and detailed fully realistic likeness of Sam from the movies :The Lord of the Rings
- Asmus Toys T4 male body
- Specially designed scaled Hobbit body with hairy feet
- Approximately 21 cm tall
- Over 26 points of articulation
- One pair of relaxing posture hand
- One pair of weapon holding hand
- One open palm hand
- One white long sleeved shirt with printed pattern
- One pair of brown trousers
- One white with grey striped vest
- One wool jacket
- One dark green cap
- A big fry pan
- A small fry pan
- A long cooking spoon
- A wooden cooking stick
- A pot
- Rusty blade given by Aragorn
- Sam's real fabric backpack with a rolled blanket on top
- A white bag
Ihre Kommentare zu diesem Artikel
Noch keine Kommentare
0 Artikel

BETRAG :
0 €
(~0 US$)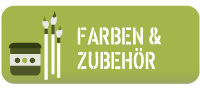 Es un libro muy bueno, aún que yo pensé que era una figura. Esa es mi pequeña desepcion. Será porque es mi primera compra, y no estoy muy enterado en esto, la proxima haber si acierto . Gracias por darme el motivo de expresarme.atentamente... J.J.
de J.j.g.r le 21/11/2017
Très satisfait, de la rapidité de la livraison et de la qualité du produit reçu.
de JDL le 21/11/2017
Fantastic service, as always! Thank you! Merci!
de Methos le 21/11/2017
Alle Kommentare