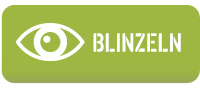 Alle Fotos...
lucas us army 10th mountain

Artikelnummer : 21667

US ARMY 10 TH MOUNTAIN DIVISION



MASTER SERGEANT



LUCAS

The 10th Mountain Division of the US Army is a rapid deployment Light Infantry Division presently stationed at Fort Drum. The division was formed in 1943 and has been active since and in the past decade this unit has been involved in more deployments than any other unit in the Army. These include involvement in Operation Enduring Freedom in Afghanistan and Operation Iraqi Freedom.

The philosophy of the 10th is to be deployed by strategic airlift and to deploy with personnel and equipment on hand at the time of notification.



Uniform : Digital camo ACU - Advanced Combat Helmet - Danner's combat shoes.



Equipment : Digital camo Interceptor body armor - Tan Chest webbing - Three hands with gloves - Radio with head set - Sun glasses - Anti dust goggles.



Weapons : Full equiped M4 Carbine - Surfire - Irad 600 - Push dagger - Combat knife -


Ihre Kommentare zu diesem Artikel
Noch keine Kommentare
0 Artikel

BETRAG :
0 €
(~0 US$)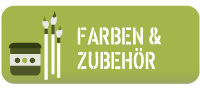 Rapidité, conformité, réactivité. Tout est parfait, comme depuis de nombreuses années.

Un vieux client toujours très content du service :)
de christophe_77 le 26/04/2018
Llevo mucho tiempo tratando con esta web, y cada vez que realizo una compra, todo son facilidades, ya sea para envío combinado, posibilidad de pagar en cómodos plazos las compras más elevadas o incluso para adquirir figuras poco comunes.

Creo que a día de hoy, es la mejor página web de 1/6 del mundo, a pesar incluso del retraso sistemático que tienen las novedades.

Gracias por hacerme partícipe de esta encuesta.
de Samu Rai Force le 25/04/2018
Comme toujours au top !
Petit détail, essayer d'améliorer le moteur de recherches pour mieux trouver les produits notamment sur les périodes
Merci et continuez comme ça
de TiNTiN le 25/04/2018
Alle Kommentare