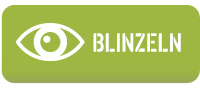 Alle Fotos...
Mike Walker USMC Tank Commander

Artikelnummer : DRF 70434

| | |
| --- | --- |
| | |
3 rd MARINE DIVISION,MARIANAS ISLANDS 1944.

USMC TANK COMMANDER

Uniform : Armored Force Helmet - 1941-pattern USMC Utility Jacket (New cutting) - 1941-pattern USMC Utility Trousers (New cutting) - T-Shirt - USMC Boots - Socks.

Equipment : Thompson 3-cell Ammunition Pouch - M36 Belt - M1942 First Aid Pouch (New color) - Tanker Goggles - M3 Shoulder Holster - US Fuel Can - M1910 Canteen w/ USMC Cross-Flap Cover (New color) - M1910 Canteen (Water Bottle) Metal.

Weapons : S&W Victory Model .38 Revolver (New mold) - Thompson M1928 Submachine Gun - 30-round Thompson Magazines.

About the Marianas Islands:
The island chain saw fighting between the US and Japanese forces in 1944 during World War II. The United States wanted to capture the islands for use as a bombing base to raid the Japanese mainland.

Once captured, the islands of Saipan and Tinian were used extensively by the United States military as they finally put mainland Japan within round-trip range of American bombers. In fact, both the Enola Gay and the Bockscar (which bombed Nagasaki) took off from Tinian's "North Field."
Ihre Kommentare zu diesem Artikel
Noch keine Kommentare
0 Artikel

BETRAG :
0 €
(~0 US$)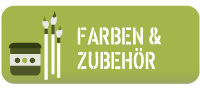 Excellent transaction, fast shipping, well packaged, thank you very much for a great service.
de Ton le 20/06/2018
Cómo siempre,el pedido llega en perfectas condiciones y tiempo.Siempre es una garantía tratar con vosotros.
Gracias.
de Braultor le 20/06/2018
Excellent customer care, fast shipping and delivery, excellent communication, the best place for 12inch action figures soldiers
de glock22c le 19/06/2018
Alle Kommentare