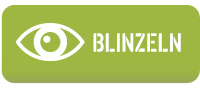 Alle Fotos...
nagashima red bull division

Artikelnummer : DRF 70292

ITALY 1944 - 100th Infantery Battalion



Red Bull Division NCO



"NAGASHIMA"



Uniform : GI wool shirt and trousers - M1943 two-buckle boots - M1 helmet with netting and separate insert - M41 field jacket.



Equipment : cloth M1923 cartridge belt - M1936 suspenders - cloth M1942 first aids pouch - M1910 metal canteen with cloth cover - M1936 bag.



Weapons : M1 Garand rifle with ammo clips - M1905 bayonet with M3 scabbard - Mk IIA1 fragmentation grenades - M2 mortar with shells.



Insignia : 34th Division and Sergeant Technician 2nd grade patches
Ihre Kommentare zu diesem Artikel
Noch keine Kommentare
0 Artikel

BETRAG :
0 €
(~0 US$)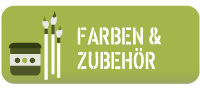 Maxhinegun. ... una vera garanzia! Veloci, precisi e ottima comunicazione! Grazie
de Firefox le 17/01/2018
Ma commande a été rapidement enregistrée et mon colis est parti rapidement. Les socles étaient très bien protégés et ils sont super. Je suis très satisfait de mon achat et je vous en remercie.
Bien à vous
de Olivier le 16/01/2018
grazie per la rapidità nella consegna e come sempre articoli di qualità, e sempre ben dettagliati.
de andrea61 le 16/01/2018
Alle Kommentare