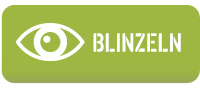 Alle Fotos...
pmc private military contractor machine gunner

Artikelnummer : BS-008

PMC PRIVATE MILITARY CONTRACTOR



MACHINE GUNNER



Uniform : tactical ball cap - ARBA style shemag scarves - OD T shirt - ATG tactical jacket - OD Tactical trousers with knee pad - Coyote brown combat boots.



Equipment : M60 chest rig - Tactical tailor rigger's belt - CQB belt and belt pad - Military hydration pack - Special force gloves - Combat casualty kit - Glint tape - IR flags - Blood type tag.



Weapons : MK43 MOD 1 - Elcan scope - feed tray pouch 100 rounds - M60 plastic assault pack 100 rounds - 7,62mm ammo box - M60 machine gun black sling - 7,62 mm NATO ammo links 10 rounds full metal and moveable - AK 47 - M203 40mm Grenade launcher - AK 47 bayonet - AK 47 magazine - P 226 pistol - M1911 pistol.
Ihre Kommentare zu diesem Artikel
Noch keine Kommentare
0 Artikel

BETRAG :
0 €
(~0 US$)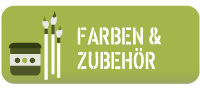 C'est toujours un plaisir de commander chez Machinegun, envoi rapide et le produit emballé avec soin...
Merci à toute l'équipe de Machinegun !!!!
de Marilyn Friedrichsen le 23/03/2018
le top - rapide et précis
de maman1969 le 22/03/2018
Today I recieved your parcel, which I odered just a week ago. In a week from Paris to Tallinn - not bad at all. And it was so good packed! I am VERY pleased! Thank You! I'll be back.
de Peeter le 21/03/2018
Alle Kommentare