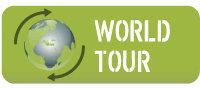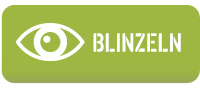 Alle Fotos...
remy schrijnen

Artikelnummer : HWFREMY

Body : Highly articulated - 3pts. of articulation in the wrist -Extra neck joint for greater poseability - Head scult



Uniform : Tunic w/insignia of 27th Langmarck Bge - Collar tabs like 1/1 - Tunic lined - M-40 w/double SS decals. Left sides runes reversed - Leather Jack Boots - Camo Helmet cover -



Weapon : MP40 w/brown bakelite color & metal stock - Cloth MP40 pouches w/white stitching - Metal bayonet w/leather bayonet frog w/white stitching



Medals : Highly detailed w/robust pin backing - Knights Cross, IC Firsh class, Infantry Assault Badge in silver, wound badge in gold



Equipment : Leather Belt w/unpainted SS enlisted man's belt buckle - Leather "Y" straps - Canteen w/grey color cover - Bread Bag - Metal & Wood spade w/ leather carrier
Dieses Produkt zielt nicht die Kriegs- und Naziverbrechen zu verteidigen - Es dient historischen und pedagogischen Zwecken.
Ihre Kommentare zu diesem Artikel
Noch keine Kommentare
0 Artikel

BETRAG :
0 €
(~0 US$)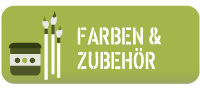 El miércoles pasado realicé el primer pedido con Machinegun y el paquete llegó el jueves en perfectas condiciones bien embalado y todo completo, pero al realizar el pedido en ningún momento indican el tiempo de llegada del pedido, lo normal es avisar de un tiempo de espera aproximado... no tardó mucho (48 hrs de Francia a España con IMX y 72 hrs a Madrid con MRW) en general muy buena calidad de productos y una amplia gama de accesorios para elegir a un precio competitivo, os recomendaré, un saludo.
de Kaiser_mvp le 17/03/2018
I was very impressed with the speed of delivery, the communication and the packaging.
The only thing that I would say needs adding is in the description of the item, ie it's condition, whether it is new or used etc, unless of course everything is brand new and then it's irrelavent

Machinegun's answer : Hello, all our products are brand new mint in box. If not, it's in the description. Best regards,
de Nick le 17/03/2018
Hola. Todo perfecto, estoy muy contento con la calidad de los productos y el trato
de jag le 16/03/2018
Alle Kommentare