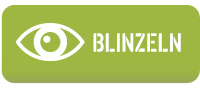 Alle Fotos...
roscoe us army

Artikelnummer : DRF 70152

SIBRET 1944 - US ARMY 630th Destroyer Battalion,



"ROSCOE"



Uniform : EM Wool Melton overcoat with brass buttons - Trigger - Shirt - Finger mittens - M1944 shoepacs - Helmet - Scarf.



Equipment : M1910 canteen with cover - entrenching tool with cover - M 36 Belt - First aids kit pouch - Ammo pouches.



Weapons : Machine gun with ammo - knife with cover
Ihre Kommentare zu diesem Artikel
Noch keine Kommentare
0 Artikel

BETRAG :
0 €
(~0 US$)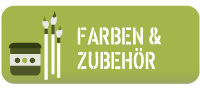 Rapidité, conformité, réactivité. Tout est parfait, comme depuis de nombreuses années.

Un vieux client toujours très content du service :)
de christophe_77 le 26/04/2018
Llevo mucho tiempo tratando con esta web, y cada vez que realizo una compra, todo son facilidades, ya sea para envío combinado, posibilidad de pagar en cómodos plazos las compras más elevadas o incluso para adquirir figuras poco comunes.

Creo que a día de hoy, es la mejor página web de 1/6 del mundo, a pesar incluso del retraso sistemático que tienen las novedades.

Gracias por hacerme partícipe de esta encuesta.
de Samu Rai Force le 25/04/2018
Comme toujours au top !
Petit détail, essayer d'améliorer le moteur de recherches pour mieux trouver les produits notamment sur les périodes
Merci et continuez comme ça
de TiNTiN le 25/04/2018
Alle Kommentare