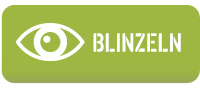 Alle Fotos...
S.D.U Special Duties Unit
Allgemeine Informationen : This item is currently not in preview. We should receive it on

4th quarter of 2018

bekommen. Dieses Datum unterliegt zahlreichen Faktoren (Warenausgang beim Hersteller oft verspätet, Verspätung am Zoll, schwer vorhersehbare Transportzeit…). Wir bitten Sie dieser Verzögerungen bewusst zu sein wenn Sie Ihre Bestellung aufgeben.
Seien Sie jedoch beruhigt, wir sind Spezialisten des 1/6 und als solche sind wir die Ersten oder unter den Ersten an die geliefert wird. Ihre Vorbestellung wir noch am selben Tag an dem die Ware bei uns eingeht und sofern Sie zu diesem Zeitpunkt bezahlt haben, an Sie verschickt.
- CRYE PRECISION G3 COMBAT SHIRT
- CRYE PRECISION G3 COMBAT PANTS
- COBRA IDR RIGGER BELT
- B-HAWK BELT PAD
- HELMET COVER SOLID
- GAS MASK POUCH FOR 2015 SDU
- BALACLAVA FIRE RESISTANT BIBBED
- ESKI MEDIC POUCH
- PA SDU LAND TEAM MAGAZINE CARRIER
- RELEASABLE MODULAR VEST (RMV)W/
- BICEP ARM PROTECTORS x2
- SHOULDER PIECES x2
- NECK PIECES
- SIDE NECK PIECES
- GROIN PROTECTOR
- BHAWK SINGLE M4M16 MAG POUCH (HOLDS 1) WITH SPEED CLIPS SYSTEM x2
- BLACKHAWK 9MM POUCH WITH SPEED CLIPS SYSTEM
- BHAWK RADIO POUCH MOLLE WITH SPEED CLIPS SYSTEM
- BHAWK UTILITY POUCH WITH SPEED CLIPS SYSTEM
- BHAWK FLASHBANG POUCH WITH SPEED CLIPS SYSTEM
- BLOOD TYPE PATCH
- WAR ZONE PATCH
- HONG KONG FLAG PATCH
- SDU TEAM PATCH
- HEAD SCULPTURE " JIN "
- M1 BODY
- BHAWK SOLAG
- FAST BASE JUMP
- L4 G24 BREAKAWAY LEVER MOUNT
- MUM-14 NIGHT VISION MINI MULTI-USE-MONOCULAR
- PELTOR SWAT-TAC III ACH SINGLE COMMUNICATION HEADSET
- HEADSET MOUNT
- AVON CT12 GAS MASK
- I-FORCE SAFETY GLASSES
- MOTOROLA ASTRO SABER III SPEAKER
- MOTOROLA APX IMPRES REMOTE SPEAKER MIC
- NICO 9 FLASH BANG GRENADE
- SUUNTO CORE MILITARY
- MONADNOCK - COMPACT DOUBLE CUFF
- CYALUME INFRARED IR CHEM- TACTICAL LIGHT x3
- B-TECH WRS LEVEL II DUTY HOLSTER - GLOCK 17
- PAIR OF DAN-NER FLIGHT ASSAULT (DFA) GTX BOOTS
- MP5A3 SUBMACHINE GUN W/ MP5F A3 UNIVERSAL RETRACTABLE STOCK
- SF M63 TRI-RAIL FOREND RAIL SYSTEM
- LASER AIMING POINTER
- M600B SCOUT
- AIMPOINT COMP ML3 SCOPE
- GLOCK 17 GEN3 PISTOL
- GLOCK 17 MAGAZINE
Ihre Kommentare zu diesem Artikel
Noch keine Kommentare
0 Artikel

BETRAG :
0 €
(~0 US$)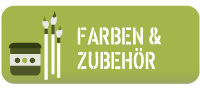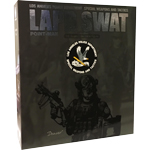 Super fast shipping! Thank you very much!
de Barb le 23/05/2018
Excelente servicio, el pedido llego perfecto y rapido no es la primera vez ni sera la ultima.
La figura una maravilla un URRAA...! por machinegun.
de jabalasch le 22/05/2018
serieux et efficace
de bc18 le 18/05/2018
Alle Kommentare