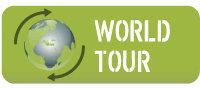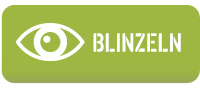 Alle Fotos...
Shi In Kimono (US Version)

Artikelnummer : PL2014-71B-2

| | |
| --- | --- |
| | |
Born of an American mother and raised a Catholic, Ana Ishikawa is a conscripted outcast of the Kyoto sohei, a renegade from a society of renegades. Trained from childhood and drafted for war by her paternal grandfather Yoshitora, Ana assumes the guise of death incarnate, Shi, to avenge the death of her father and brother against the yakuza oyabun, Masahiro Arashi. Today, Ana attempts uphold a white banner in a tri-color war waged across oceans, across time. Locked in a struggle with the black-cloaked warriors of Nara and the red-inked scars of the manipulating yakuza, she has sworn a crusade of righteousness in a world grown weary of such nobility. Through creator Billy Tucci's Crusade Fine Arts, the mult-Eisner Award-nominated " Shi" has been printed in five languages and has sold more than 3 million comic books worldwide.
- Headsculpts x2
- Phicen flexible seamless body with stainless steel skeleton
- Replaceable hands x6
- Neck strap
- Samurai sword (longer one) with sheath
- Samurai sword (shorter one) with sheath
- Pair of Handrake
- Long knife with sheath
- Tool rest
- Hair pin x2
- Throwing star
- Pedestal for the whole figure
- Traditional Kimono outfit with long sleeves
- Pair of Shoes
Ihre Kommentare zu diesem Artikel
Shi In Kimono (US Version)
de Jonas U. le 24/01/2018

✓ Bestätigter Käufer
Very good looking 1/6 figure. A lot of accessoires and very pretty headsculpt. rnThe body is also fantastic, because you cant see the joints.rnBut be careful with the posing, because the body material can tear apart rnif you stretch it too far (knees, elbows and so on) rnAlso be careful with the feet, because you can push the metal skeleton through the material.rnIf you want a good looking asian figure, this is a 8.5 / 10. rn(the Phicen stand that comes with the figure is really bad, i had to use another one)
Shi In Kimono (US Version)
de Pierluigi C. le 18/04/2017

✓ Bestätigter Käufer
Clothes and equipement are nice: kimono is nicely detailed. Bit of disappointment for the figure's body: i has some ungraceful issues on the skin, on hips and breasts. The body of Sparta warrior is perfect in comparison, with no issues at all.

Shi In Kimono (US Version)
de Julien Z. le 05/04/2017

✓ Bestätigter Käufer
Parfait, agréable et solide, beau et costaud, fin et robuste, j'en veux d'autres
0 Artikel

BETRAG :
0 €
(~0 US$)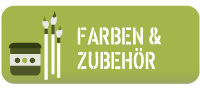 Perfecto en todos los sentidos. Servicio rápido en la entrega, condiciones inmejorables de empaquetado. El pedido llega con rapidez y en muy buen estado, sin ningún tipo de tara. En definitiva es recomendable. Enhorabuena desde Mallorca (Baleares).
de JAMS le 20/02/2018
3ème commande avec MachineGun et j'en suis toujours aussi satisfait ! Envoi très rapide, commande bien emballée ... une équipe qui fait un super boulot !!
de Fanch le 19/02/2018
bonjour

oui bien arrivée aujourd'hui

magnifique produit ,surtout quand il sera terminé d ici quelques moi

merci encore a vous pour votre patience et professionnalisme

yves

de Yves B le 19/02/2018
Alle Kommentare