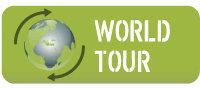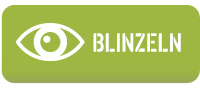 Alle Fotos...
SMU Tier-1 Operator Part IV - Urban Warfare
Allgemeine Informationen : This item is currently not in preview. We should receive it on

2nd quarter of 2018

bekommen. Dieses Datum unterliegt zahlreichen Faktoren (Warenausgang beim Hersteller oft verspätet, Verspätung am Zoll, schwer vorhersehbare Transportzeit…). Wir bitten Sie dieser Verzögerungen bewusst zu sein wenn Sie Ihre Bestellung aufgeben.
Seien Sie jedoch beruhigt, wir sind Spezialisten des 1/6 und als solche sind wir die Ersten oder unter den Ersten an die geliefert wird. Ihre Vorbestellung wir noch am selben Tag an dem die Ware bei uns eingeht und sofern Sie zu diesem Zeitpunkt bezahlt haben, an Sie verschickt.
- Real like Head Sculpt
- ES-Buddy 2.0 Body
- Shirt
- Skyline LS Shirt
- LEAF Combat Pants
- 0612A Rigger's Belt
- Navy Cage Plate Carrier
- 5.56 Single Mag Pouch
- 100rd Ammo Pouch Top Open
- Smoke Grenade Pouch
- Side 417 Mag Pouch
- T.S.Q Tourniquet
- 417 Assault Rifle M-LOK Handguard
- Razor HD 2 1-6 Scope
- CNVD-T Thermal Sight
- Adjustable Cheekpad Stock
- BUIS Sights
- LA-5 PEQ
- Angled Fore Grip
- Rotex Suppressor
- Suppressor Cover
- 20rd Standard Magazines
- 20rd Low Profile Magazines
- P-226 Pistol
- Pistol Magazine
- 6354DO ALS Tactical Holster
- FAST Maritime Cut Helmet
- Skeleton NVG Shroud
- L4G24 NVG Mount
- GPNVG-18(BNVS)
- XA Pro 3D Boots
- Original Gloves
- Dominator Tactical Headset&PTT
- PRC-152 Radio
- Foretrex 401 GPS
- M-67 Frag Grenade
- Mk13mod0 Grenade
- M-18 Smoke Grenade
- V-lite Manta Strobe
- Blast Gauge
- IR Light Stickers
- G-Watch
- Carabineers
- Tactical Mobile Phone with Protective Case
- Patches
Ihre Kommentare zu diesem Artikel
Noch keine Kommentare
0 Artikel

BETRAG :
0 €
(~0 US$)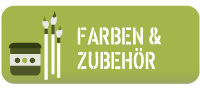 Purchase on Machinegun for several years
professionalism, courtesy, precision and prices
of this company are common to a few
that's why I keep buying from them
The best for those looking for the best

Saluti dall'Italia
Luigi B.
de GINBAS le 20/03/2018
El miércoles pasado realicé el primer pedido con Machinegun y el paquete llegó el jueves en perfectas condiciones bien embalado y todo completo, pero al realizar el pedido en ningún momento indican el tiempo de llegada del pedido, lo normal es avisar de un tiempo de espera aproximado... no tardó mucho (48 hrs de Francia a España con IMX y 72 hrs a Madrid con MRW) en general muy buena calidad de productos y una amplia gama de accesorios para elegir a un precio competitivo, os recomendaré, un saludo.
de Kaiser_mvp le 17/03/2018
I was very impressed with the speed of delivery, the communication and the packaging.
The only thing that I would say needs adding is in the description of the item, ie it's condition, whether it is new or used etc, unless of course everything is brand new and then it's irrelavent

Machinegun's answer : Hello, all our products are brand new mint in box. If not, it's in the description. Best regards,
de Nick le 17/03/2018
Alle Kommentare