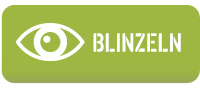 Alle Fotos...
SMU Tier-1 Operator Part IV - Urban Warfare
Allgemeine Informationen : This item is currently not in preview. We should receive it on

1st quarter of 2018

bekommen. Dieses Datum unterliegt zahlreichen Faktoren (Warenausgang beim Hersteller oft verspätet, Verspätung am Zoll, schwer vorhersehbare Transportzeit…). Wir bitten Sie dieser Verzögerungen bewusst zu sein wenn Sie Ihre Bestellung aufgeben.
Seien Sie jedoch beruhigt, wir sind Spezialisten des 1/6 und als solche sind wir die Ersten oder unter den Ersten an die geliefert wird. Ihre Vorbestellung wir noch am selben Tag an dem die Ware bei uns eingeht und sofern Sie zu diesem Zeitpunkt bezahlt haben, an Sie verschickt.
- Real like Head Sculpt
- ES-Buddy 2.0 Body
- Shirt
- Skyline LS Shirt
- LEAF Combat Pants
- 0612A Rigger's Belt
- Navy Cage Plate Carrier
- 5.56 Single Mag Pouch
- 100rd Ammo Pouch Top Open
- Smoke Grenade Pouch
- Side 417 Mag Pouch
- T.S.Q Tourniquet
- 417 Assault Rifle M-LOK Handguard
- Razor HD 2 1-6 Scope
- CNVD-T Thermal Sight
- Adjustable Cheekpad Stock
- BUIS Sights
- LA-5 PEQ
- Angled Fore Grip
- Rotex Suppressor
- Suppressor Cover
- 20rd Standard Magazines
- 20rd Low Profile Magazines
- P-226 Pistol
- Pistol Magazine
- 6354DO ALS Tactical Holster
- FAST Maritime Cut Helmet
- Skeleton NVG Shroud
- L4G24 NVG Mount
- GPNVG-18(BNVS)
- XA Pro 3D Boots
- Original Gloves
- Dominator Tactical Headset&PTT
- PRC-152 Radio
- Foretrex 401 GPS
- M-67 Frag Grenade
- Mk13mod0 Grenade
- M-18 Smoke Grenade
- V-lite Manta Strobe
- Blast Gauge
- IR Light Stickers
- G-Watch
- Carabineers
- Tactical Mobile Phone with Protective Case
- Patches
Ihre Kommentare zu diesem Artikel
Noch keine Kommentare
0 Artikel

BETRAG :
0 €
(~0 US$)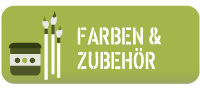 Great Quality stuff as usual, would like to see more Ace Vietnam gear though.
de Si G le 14/12/2017
commande passée le samedi, expédiée le lundi, livrée le mardi !
au top !
de Elianora le 14/12/2017
expédition, emballage et rapidité, vraiment rien à dire sinon merci et à bientôt.
de black scalp le 14/12/2017
Alle Kommentare