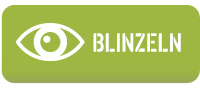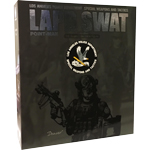 Alle Fotos...
soldat 004 a arnold schöne

Artikelnummer : DRF 70371A

SOLDAT 004 -A PANZERGRENADIER



"ARNOLD SCHÖNE"



Uniform : Heer M43 Field Cap - Stahlhelm M42 Helmet (Metal) - Winterarnabzug Parka, Reversible Heer Splinter / White New Design - M43 Trousers, Keilhosen - Winterarnabzug Trouser, Reversible Heer Splinter / White New Design - Heer M43 Tunic New Pattern 06 - Toque/Beanie - Ankle Boots (Brown) w/ Gaiters



Equipment : Gew 43 / Kar 43 Ammunition Pouch - Kar98k Ammunition Pouch - M31 Breadbag - Wehrmacht Equipment Belt - Combat Suspender ("Y" Straps) - Belt Loop (Black) - Rucksack w/ Sling New Design - Service Glasses - M38 Gas Mask Container - P.08 Holster - S84/98 Bayonet - M31 Mess Kit w/weathering - Service Glasses Case - Fork - Spoon - Can Opener- Comb New Color - Shaving Brush New Color - Shaver New Color - Toothbrush New Color - Straight-handle Entrenching Tool Carrier - S84/98 Bayonet Scabbard (Mounted) - Straight-handle Entrenching Tool - M31 Water Bottle



Personal Items : Cigarette - Cigarette Box (red) New Design - Cigar w/ box New Design - Pipe New Mold - Chocolate with box (type 2) New Design - Lighter (Cylinder Shape) New Mold - Coffee Pack New Design - Watch - Razor Blade - The "Esbit" Model 9 Stove New Mold - Fuel Tablets (Brennstoff) New Mold - Heer Soldbuch (Soldat 4) - Heer Wehrpass (Soldat 4) - Dog Tag (70371A) - Chess Set New Mold Insignia : Infantry Assault Badge - 1939 Wound Badge in Black - Collar Tabs (Wehrmacht Infantry: Schutze) - Wehrmacht National Emblem - Shoulder Tab



Weapons : Luger P.08 - Gewehr 43 Semi-Automatic Rifle - Luger P.08 Magazine - G43 Magazine - Rifle Cleaning Kit M34 (Reinigungsgerate M34)



Others : NEO Male body - Male Hands - New character head New Sculpt - Clear figure stand
Dieses Produkt zielt nicht die Kriegs- und Naziverbrechen zu verteidigen - Es dient historischen und pedagogischen Zwecken.
Ihre Kommentare zu diesem Artikel
Noch keine Kommentare
0 Artikel

BETRAG :
0 €
(~0 US$)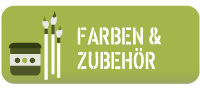 Très satisfait des produits achetés chez MACHINEGUN. Site très conviviale, délais d'expédition et de réception très très bons.
emballage parfait pour la protection des articles.
J'ai laissé mon mail pour le jerrican US actuellement en rupture, j'espère que MACHINEGUN arrivera à se procurer à nouveau cet article indispensable au diorama 1:6
de PHILIPPE le 18/01/2018
colis reçu en parfait etat et tres rapidement.comme d'habitude merci
de burns le 18/01/2018
Prise en charge de commande et envoi extrêmement rapide, produit très bien protégé. Excellente boutique.
de Blondaincollectionneur le 18/01/2018
Alle Kommentare