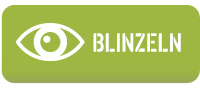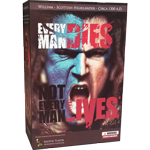 Alle Fotos...
soldat 004 b willisch biest

Artikelnummer : DRF 70371B

SOLDAT 004-B - MACHINEGUNNER



"WILLISH BIEST"



Uniform : Heer M43 Tunic New Pattern 06 - M43 Trousers - Sport Shirt - Long Underwear Style Bottom - M42 Helmet (Metal) - Heer Camo Helmet Cover (Splinter) New Cutting - Scarf - Ankle Boots with gaiters



Equipment : Wehrmacht Equipment Belt - Combat Suspender Y-Harness - M31 Breadbag - M31 Water Bottle - M31 Mess Kit - S84/98 Bayonet w/Scabbard - M38 Gas Mask Canister - A-Frame Assault Pack - Battle Pack Bag (Assault Bag) - Zeltbahn (Splinter "A") - P-38 holster - MG Accessory Case - Tent pole and pin carrying bags - Tent Pole - Tent Pin - Personal Items - ID Tag - Soldbuch - Wehrpass - Wine New Design



Insignia : Collar Tabs (Wehrmacht Infantry) - Wehrmacht National Emblem - 1939 Iron Cross (2nd Class) Ribbon - 1939 Iron Cross (1st Class) Medal - Close Combat Clasp in Bronze - Infantry Assault Badge - 1939 Wound Badge in Black - Sleeve Strip (Gefreiter) - Shoulder Tabs (Obergefreiter)



Weapons : Walter P-38 pistol w/Detachable Magazine - M24 Stick Grenades x 2 - MG42 Machine Gun - MG Ammunition Box New Color - MG Spare Barrel Case w/Strap New Color - Saddle Drum x 2 New Color - Saddle Drum Ammunition Carrier - New Color - Ammo Belt reloader New Color - MG Accessories - Wrench, Anti-Aircraft Gun Sight, Oiler - MG ammo belt New Design - 7.92mm Ammo x 25 - 7.92mm Ammo Paper Box (Small) x 8 New Design - 7.92mm Ammo Paper Box (Large) x 2 New Design



Others : NEO Male body - Male Hands - New character head New Sculpture - Clear figure stand
Dieses Produkt zielt nicht die Kriegs- und Naziverbrechen zu verteidigen - Es dient historischen und pedagogischen Zwecken.
Ihre Kommentare zu diesem Artikel
Noch keine Kommentare
0 Artikel

BETRAG :
0 €
(~0 US$)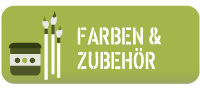 Maxhinegun. ... una vera garanzia! Veloci, precisi e ottima comunicazione! Grazie
de Firefox le 17/01/2018
Ma commande a été rapidement enregistrée et mon colis est parti rapidement. Les socles étaient très bien protégés et ils sont super. Je suis très satisfait de mon achat et je vous en remercie.
Bien à vous
de Olivier le 16/01/2018
grazie per la rapidità nella consegna e come sempre articoli di qualità, e sempre ben dettagliati.
de andrea61 le 16/01/2018
Alle Kommentare