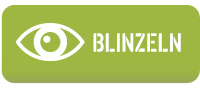 Alle Fotos...
Sonny USMC Flamenthrower

Artikelnummer : DRF 70169

IWO JIMA 1945 - USMC FLAMENTHROWER

Uniform : Utility Uniform,HBT Sage green M1941 - M1 helmet with camo cover (Duck hunter) - USMC utility cap - Combat shoes - USMC Gaiters - Dog tags.

Equipment : Pistol Holster M3 - First aid pouch - ZIPPO lighter - Canteens with USMC cover - M1936 equipment belt - Thompson magazines pouch - Colt 45 magazines pouch.

Weapons: Colt 45 M1911 A1 - M2.2 Portable Flamen Thrower - Thompson submachinegun - KABAR combat knife - MKII Fragmentation handgrenade.
Ihre Kommentare zu diesem Artikel
Noch keine Kommentare
0 Artikel

BETRAG :
0 €
(~0 US$)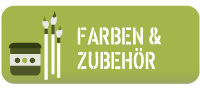 Toujours très bien emballé, on voit le soin apporté aux produits... au top !...
C'est un travail d'équipe chez Machinegun, merci à tous et à toutes !!!!
de Marilyn Friedrichsen le 18/06/2018
Liebes Machinegun-Team,

ihr habt wie gewohnt eine erstklassige und schnelle Lieferung auf den Weg gebracht.
Weiter so !!

Gerald
de 1/6 Collector le 18/06/2018
Great products, competitive pricing and very good service. Thank you.
de Netherlands le 16/06/2018
Alle Kommentare