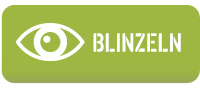 Alle Fotos...
taras karabanyk cossack cavalry nco

Artikelnummer : DRF 70471

1/6 "Taras Karabanyk" Cossack Cavalry NCO, Kuban-Kosak-Reiterregiment 4, Eastern Front 1944 (Vakhmistr)



This Cossack Cavalry figure features many new items and features a 1/6 horse!



Uniform : Kuban Cossack Kubanka - Cossack Breeches (Kuban type) - Cossack Tunic (Dutch Army Type) - Officer Riding Boots



Equipment : Kar98k Ammunition Pouch (Standard) - Wehrmacht Equipment Belt - Cossack Saber (New Mold) - Cossack Saber Scabbard w/ Shoulder strap (New Mold)



Weapons : Kar98k Rifle ('05 New Pattern) - Kar98K Stripper Clip Ammunition



Insignia : Collar tabs (Cossack) - Wehrmacht National Emblem - Cossack Kuban Sleeve Patch - Tresse Braid on collar - Shoulder Tabs (Cossack NCO - Vakhmistr)



Other : NEO Male body - Male Hands - New headsculpt - Clear figure stand - 1/6 Horse - chestnut color - Saddle Blanket - Horse Bridle - Saddle - Saddlebags
Dieses Produkt zielt nicht die Kriegs- und Naziverbrechen zu verteidigen - Es dient historischen und pedagogischen Zwecken.
Ihre Kommentare zu diesem Artikel
Noch keine Kommentare
0 Artikel

BETRAG :
0 €
(~0 US$)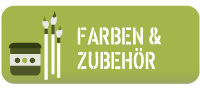 Today I recieved your parcel, which I odered just a week ago. In a week from Paris to Tallinn - not bad at all. And it was so good packed! I am VERY pleased! Thank You! I'll be back.
de Peeter le 21/03/2018
6ème commande sans problème. Livraison en 24H. Contenu complet. Emballage très soigné. A très bientôt pour la 7ème...!!!
de rich94 le 21/03/2018
Très bien soigne excellent service très bien emballé
je commanderais
de stef le 20/03/2018
Alle Kommentare