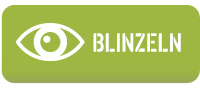 Alle Fotos...
Allgemeine Informationen : This item is currently not in preview. We should receive it on

00/00/0000

bekommen. Dieses Datum unterliegt zahlreichen Faktoren (Warenausgang beim Hersteller oft verspätet, Verspätung am Zoll, schwer vorhersehbare Transportzeit…). Wir bitten Sie dieser Verzögerungen bewusst zu sein wenn Sie Ihre Bestellung aufgeben.
Seien Sie jedoch beruhigt, wir sind Spezialisten des 1/6 und als solche sind wir die Ersten oder unter den Ersten an die geliefert wird. Ihre Vorbestellung wir noch am selben Tag an dem die Ware bei uns eingeht und sofern Sie zu diesem Zeitpunkt bezahlt haben, an Sie verschickt.
- Headsculpt with Hat
- CigarsLeather-like Vest
- Western Style Striped Shirt
- Dark Jeans
- Green Fringed Shawl
- Black Neck Scarf-Tie
- Brown Belt
- Brown Embroidered Belt & Bullet & Holster
- 1849 Navy Colt Revolver Rattler Grips
- American Buffalo Tribute Henry Rifle
- Cowboy Browm Boots with Spurs
- Body with hands x2
Ihre Kommentare zu diesem Artikel
Noch keine Kommentare
0 Artikel

BETRAG :
0 €
(~0 US$)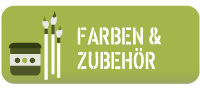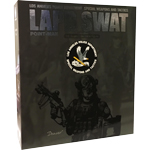 Purchase on Machinegun for several years
professionalism, courtesy, precision and prices
of this company are common to a few
that's why I keep buying from them
The best for those looking for the best

Saluti dall'Italia
Luigi B.
de GINBAS le 20/03/2018
El miércoles pasado realicé el primer pedido con Machinegun y el paquete llegó el jueves en perfectas condiciones bien embalado y todo completo, pero al realizar el pedido en ningún momento indican el tiempo de llegada del pedido, lo normal es avisar de un tiempo de espera aproximado... no tardó mucho (48 hrs de Francia a España con IMX y 72 hrs a Madrid con MRW) en general muy buena calidad de productos y una amplia gama de accesorios para elegir a un precio competitivo, os recomendaré, un saludo.
de Kaiser_mvp le 17/03/2018
I was very impressed with the speed of delivery, the communication and the packaging.
The only thing that I would say needs adding is in the description of the item, ie it's condition, whether it is new or used etc, unless of course everything is brand new and then it's irrelavent

Machinegun's answer : Hello, all our products are brand new mint in box. If not, it's in the description. Best regards,
de Nick le 17/03/2018
Alle Kommentare