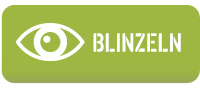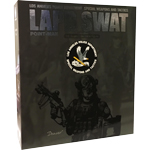 Alle Fotos...
tiger aces bobby and michael

Artikelnummer : DRF 70050

NORMANDY 1944 - BOBBY & MICHAEL



LIMITED TO 5000 PIECES



The two boxes we hold are lightly damaged please send us an email for more details

BOBBY



Uniform : Side Cap - Camouflage Drill Panzer Jacket - Black Shirt - Camouflage Drill Panzer Trousers - German Ankle Boots.



Equipment : Waffen-SS Equipment Belt - Headphones - Throat Microphones.



Weapons : MG34/42 Belt Ammo - Panzer MG34 - MP40 - M24 Stickgrenades.



Insignia : Knights Cross (First Class) Medal - 1939 Iron Cross (1st class) Medal (EK1) - Tank battle badge - 1939 Wound Badge in Silver - Shoulder Tab (SS-Unterscharfuhrer-Panzer).



MICHAEL



Uniform : Black leather Panzer jacket - Black Panzer pants - Ankle boots - Officer M43 Field cap - Shirt - Tie.



Equipment : Belt - headphones - Binoculars.



Weapons : MP40.



Insignia : Knights Cross (First Class) Medal
Dieses Produkt zielt nicht die Kriegs- und Naziverbrechen zu verteidigen - Es dient historischen und pedagogischen Zwecken.
Ihre Kommentare zu diesem Artikel
Noch keine Kommentare
0 Artikel

BETRAG :
0 €
(~0 US$)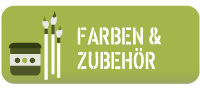 Excellent customer care, fast shipping and delivery, excellent communication, the best place for 12inch action figures soldiers
de glock22c le 19/06/2018
11 commandes et toujours le même service excellent! Rapidité d'envoi, qualité de l'emballage, produits de grande qualité! Vivement la prochaine commande!
de Jean-Christophe le 18/06/2018
Toujours très bien emballé, on voit le soin apporté aux produits... au top !...
C'est un travail d'équipe chez Machinegun, merci à tous et à toutes !!!!
de Marilyn Friedrichsen le 18/06/2018
Alle Kommentare