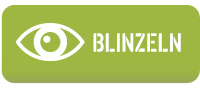 Alle Fotos...
US Navy seal in Vietnam

Artikelnummer : HTNSVIET

US NAVY SEAL IN VIETNAM



STONER M63A MACHINEGUNNER



Uniform : Tiger-Stripe "Bushhat" - green face - Gloves - Rubber-Soled canvas shoes - Camo Tiger stripe trousers - Camo Leaf pattern jacket.



Equipment : UDT life Preserver - AN/URC-64 Radio - Claymore Bag - M1961 Combat field pack - M56 Y harness - Compass pouch - M16 ammo cases - Canteen with cover - Individual equipment belt M67



Weapons : M127 Parachute Signal Flare - M-72 Law (Light anti-tank weapon) - Stoner M63 Machinegun with ammunition box - "Hush Puppy" silenced pistol with Buttstock - KABAR combat knife - Smoke grenades - Fragmentation handgrenades.
Ihre Kommentare zu diesem Artikel
Noch keine Kommentare
0 Artikel

BETRAG :
0 €
(~0 US$)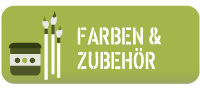 A little problem with my order -only my fault- was soved within hours!! Super!
de antonio le 21/06/2018
Received my orders today and everything was perfect, thanks Machine Gun, you guys are awesome and have a fantastic store!
de Rebel le 21/06/2018
je suis un client habituel sur ce site. il y a toujours un grand choix de pièces en loose ou déboitage. des figurines neuves ou des accessoires. le monde parfait de la figurine 1/6 !!!!!
de Kamizole76 le 20/06/2018
Alle Kommentare