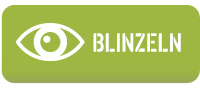 Alle Fotos...
US Navy Seal Team 2 Halo Jumper Desert

Artikelnummer : HT050101


Preis : 182.5 € (~217.26 US$)

Achtung, nur noch ein Stück vorrätig!



US NAVY SEAL TEAM 2 HALO JUMPER DESERT

HIGH ALTITUDE LOW OPENING

"THE ONLY EASY WAS YESTERDAY."

Uniform : Camo three colors ACU - Integrated ballistic helmet - Desert combat shoes.

Equipment : ESS profile NVG goggle - PVS-21 night vision goggle - Peltor SF comtac headset - Visual identification projector signal light - Bijans tactical protection pad - Drop leg platform with MOLLE system Gas mask carrier - HALO parachute - HALO altimeter - 12 channel GPS - Strike commando recon vest - Light fighter R.A.I.D pack - M9 tactical retention lanyard - Watch - Survival miror - Cyalume - Canteen.

Weapons : M9 Pistol - M4 carbine with enhanced stock and high speed transition sling
Ihre Kommentare zu diesem Artikel
Noch keine Kommentare
0 Artikel

BETRAG :
0 €
(~0 US$)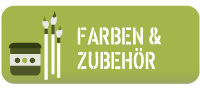 serieux et efficace
de bc18 le 18/05/2018
commande parfaite, suivi du colis, emballage et qualité. Rien à redire, tout est OK!
de kamizole74 le 17/05/2018
je viens ce jour de recevoir ma dernière commande , celle-ci est comme toujours parfaite , le tout dans un délai de livraison très rapide .Avec machinegun les choses sont toujours parfaites . cordialement .
de eric le 16/05/2018
Alle Kommentare