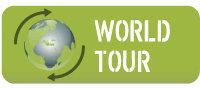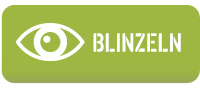 Alle Fotos...
walt usmc

Artikelnummer : DRF 70266

| | |
| --- | --- |
| | |
OPERATION IRAQI FREEDOM,



USMC FORCE RECON, BASRA OUTSKIRTS.



"WALT"



This figure is part of our Operation Iraqi Freedom series and features the USMC Full Spectrum Battle Equipment. The FSBE is a Marine Corps System Command (MARCORSYSCOM) solution for the replacement of the Close Quarters Battle Equipment (CQBE). It is designed for the Maritime Special Purpose Force, Marine Expeditionary Units, and Walt -- Force Recon. Another great feature is the Modular Integrated Communications Helmet (MICH). It provides enhanced ballistic and impact protection as well as accepts various communications packages. Marine Force Recon -- ready to deploy, anytime anywhere!



Uniform : MICH Helmet with Strips - Releasable Assault Vest - Desert DBDO Trouser - T-Shirt - Desert Boots.



Equipment : FSBE M16 Ammo Pouches - M16 Ammo Magazine Pouch - M9 Ammo Pouches - Web Belt - FSBE Backpack - Mini-MagLite Tactical Flashlight - Drop Down Holster - M9 Bayonet with Scabbard - Water Bottle - FSBE Water Bottle Pouches - Ammo Case Pouches - AN/PRC-148 Walkie Talkie Pouches - MOLLE Small Pouch - Head Phones with Mic - Motorola Saber Radio.



Weapons : Hand Grenade - MK23 Caliber .45 ACP - M16 A2 with Sight Scope
Ihre Kommentare zu diesem Artikel
Noch keine Kommentare
0 Artikel

BETRAG :
0 €
(~0 US$)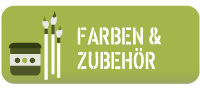 Maxhinegun. ... una vera garanzia! Veloci, precisi e ottima comunicazione! Grazie
de Firefox le 17/01/2018
Ma commande a été rapidement enregistrée et mon colis est parti rapidement. Les socles étaient très bien protégés et ils sont super. Je suis très satisfait de mon achat et je vous en remercie.
Bien à vous
de Olivier le 16/01/2018
grazie per la rapidità nella consegna e come sempre articoli di qualità, e sempre ben dettagliati.
de andrea61 le 16/01/2018
Alle Kommentare