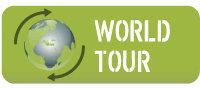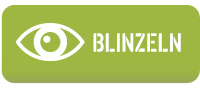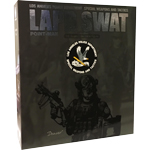 Alle Fotos...
walt usmc

Artikelnummer : DRF 70266

| | |
| --- | --- |
| | |
OPERATION IRAQI FREEDOM,



USMC FORCE RECON, BASRA OUTSKIRTS.



"WALT"



This figure is part of our Operation Iraqi Freedom series and features the USMC Full Spectrum Battle Equipment. The FSBE is a Marine Corps System Command (MARCORSYSCOM) solution for the replacement of the Close Quarters Battle Equipment (CQBE). It is designed for the Maritime Special Purpose Force, Marine Expeditionary Units, and Walt -- Force Recon. Another great feature is the Modular Integrated Communications Helmet (MICH). It provides enhanced ballistic and impact protection as well as accepts various communications packages. Marine Force Recon -- ready to deploy, anytime anywhere!



Uniform : MICH Helmet with Strips - Releasable Assault Vest - Desert DBDO Trouser - T-Shirt - Desert Boots.



Equipment : FSBE M16 Ammo Pouches - M16 Ammo Magazine Pouch - M9 Ammo Pouches - Web Belt - FSBE Backpack - Mini-MagLite Tactical Flashlight - Drop Down Holster - M9 Bayonet with Scabbard - Water Bottle - FSBE Water Bottle Pouches - Ammo Case Pouches - AN/PRC-148 Walkie Talkie Pouches - MOLLE Small Pouch - Head Phones with Mic - Motorola Saber Radio.



Weapons : Hand Grenade - MK23 Caliber .45 ACP - M16 A2 with Sight Scope
Ihre Kommentare zu diesem Artikel
Noch keine Kommentare
0 Artikel

BETRAG :
0 €
(~0 US$)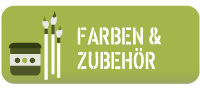 El miércoles pasado realicé el primer pedido con Machinegun y el paquete llegó el jueves en perfectas condiciones bien embalado y todo completo, pero al realizar el pedido en ningún momento indican el tiempo de llegada del pedido, lo normal es avisar de un tiempo de espera aproximado... no tardó mucho (48 hrs de Francia a España con IMX y 72 hrs a Madrid con MRW) en general muy buena calidad de productos y una amplia gama de accesorios para elegir a un precio competitivo, os recomendaré, un saludo.
de Kaiser_mvp le 17/03/2018
I was very impressed with the speed of delivery, the communication and the packaging.
The only thing that I would say needs adding is in the description of the item, ie it's condition, whether it is new or used etc, unless of course everything is brand new and then it's irrelavent

Machinegun's answer : Hello, all our products are brand new mint in box. If not, it's in the description. Best regards,
de Nick le 17/03/2018
Hola. Todo perfecto, estoy muy contento con la calidad de los productos y el trato
de jag le 16/03/2018
Alle Kommentare